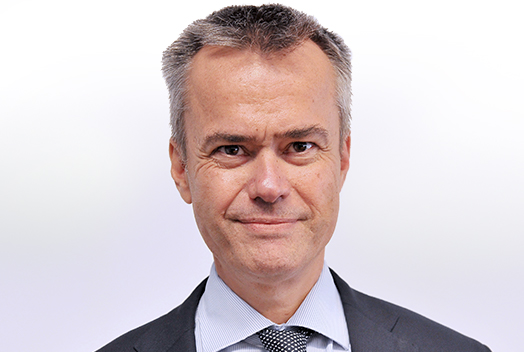 Born in Civitavecchia (RM) in 1962; married with one child.
He graduated in Jurisprudence from La Sapienza University in Rome.
He later completed specialisation and management courses, as well as a CEDEP MBA at Fontainebleau.
He held various positions in human resources in Italy and overseas, in particular in Telecom Group.
In Italy, among other positions, he managed local and central HR departments and was personnel officer at a start up.
Abroad, in particular in Brazil, he was the deputy manager in charge of launching the fixed-line telephony company Brasil Telecom, and handled the acquisition of CRT (Companhia Riograndense de Telecomunicações. He also engineered and handled change management.
In 2004 he joined Poste where he was Head of Corporate Key Accounts and Head of Organisational Development and Planning, as well as CEO of Postel and PostelPrint.
He also sat on the boards of PosteVita, Mistral Air and chaired the board of directors of Docugest.
He managed the wind off and merger of PosteShop in Postel.
He is currently Head of Human Resources and Organisation at Poste Italiane SpA.
Shareholdings held in Poste Italiane