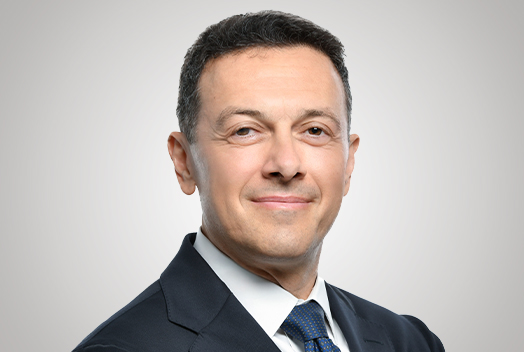 Born in Rome in 1968.
Graduated with honours in Business Economics from the Bocconi University of Milan in 1994.
He received an MBA from the Kellogg Graduate School of Management at Northwestern University in Chicago in 1999.From 2018 to 2021, he was CEO and General Manager of Cargeas Assicurazioni (BNP Paribas Group).
From 2013 to 2018, he was Deputy General Manager and Head of Non-Life at AXA Italia and from 2013 to 2015 Deputy General Manager and Head of Non-Life at AXA Assicurazioni spa.
At AXA Assicurazioni SpA he held the roles of Head of Non-Life and Life Offer from 2011 to 2013, Head of the North East Region (Lombardy, Veneto, Trentino and Friuli) from 2006 to 2011 and Head of Non-Life Offer from 2003 to 2006.
From 1995 to 2003, he was a manager at Bain & Company, where he worked on development, strategy, sales and organisational projects for companies in various industries, mainly insurance, automotive, private equity and asset management.
Currently, in addition to his individual advisory activities for various players in the insurance industry, he is an external advisor to Bain & Company, as well as a partner and director of GT lnsurance Srl, a multi-firm wholesale insurance agency focused on special risks.
He has been appointed member of the Board of Directors of Poste Italiane since 8 May 2023.
Shareholdings held in Poste Italiane