The Open Innovation Dealflow
Data as of April 1st 2022
We are a team with multi-industry experiences and areas of expertise with a great passion for innovation. We believe Open Innavation is an important factor to achieve Poste Italiane Strategic Plan's goals.
«Open Innovation is a paradigm that assumes that firms can and should use external ideas as well as internal ideas, and internal and external paths to market, as the firms look to advance their technology. Open Innovation combines internal and external ideas into architectures and systems whose requirements are defined by a business model.» (Henry Chesbrough, 2006)
The main objectives of Open Innovation that constitute the foundations of our mission are:
Knowing - Disseminate within Poste Italiane Group a wide knowledge of the most innovative trends in technology and the best performing attitudes under a business perspective. We work to offer the best innovative solutions through a deep study of market scenario and anticipating our current and prospect customer needs.
Selecting - Identify valid partners to improve our current products and services; verify with tests and experiments the impacts that "disruptive technologies" could have on Poste Italiane's business.
Addressing - Coordinate and contribute to initiatives with the aim of increasing profitability, impact and future sustainability of Poste Italiane Group. By defining the medium and long-term target positioning on innovation issues, we want to grasp the challenges in advance to make changes in the Group's operational and business areas.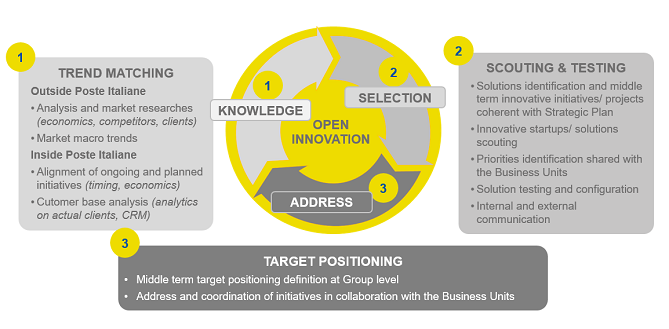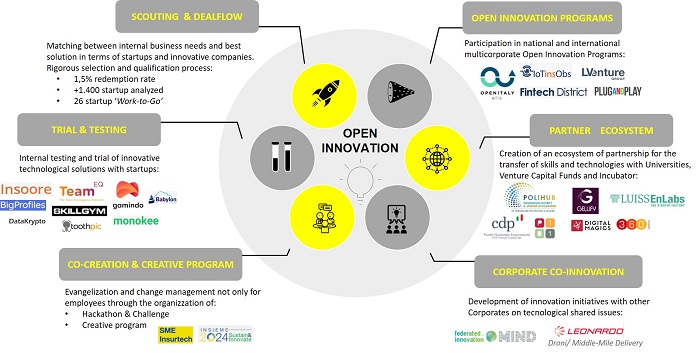 Scouting and DealFlow
Matching between internal business needs and best solutions in terms of startups and innovative companies. Rigorous selection and qualification process. Learn more


Trial & Testing
Internal testing and trial of innovative technological solutions with startups. Learn more



Co-Creation & Creative Program
Evangelization and change management not only for employees through the organization of: Hackathon, Creative Program. Learn more



Open Innovation Programs
Participation in national and international multi-corporate Open Innovation Programs. Learn more




Partner Ecosystem
Creation of an ecosystem of partnerships for the transfer of skills and technologies with Universities, Venture Capital Funds and Incubators. Learn more



Corporate Co-Innovation
Development of Innovation initiatives with other Corporates on technological shared issues. Learn more
The Open Innovation Team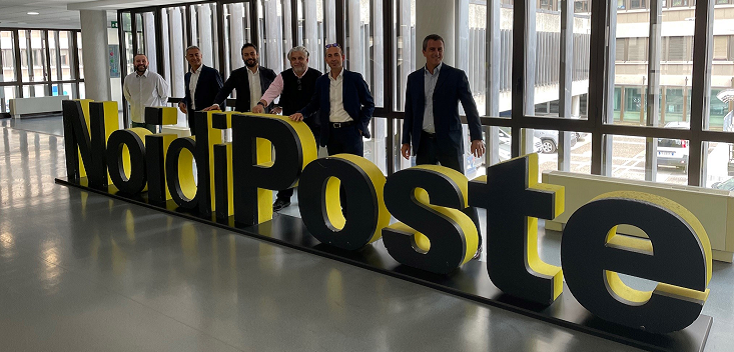 Contact Us
We need your ideas
We are looking for startups and innovation stakeholders to reshape our services. We believe that the best ideas come from mutual info exchange, strong passionate pitching and respectful attitude between different roles.

Write us and submit your idea/proposal to: openinnovation@posteitaliane.it.

If your project meets one of Poste Italiane's innovation needs, we will carefully evaluate it and get in touch with you quickly.