Poste Italiane has always recognised the importance of research as a driver of innovation and for improving services and customer relations.
The mission of the Poste Italiane Research Centre is to introduce new methods and tools to support the Company's activities and business. For this purpose, it conducts research projects in collaboration with universities, research centres and local institutions, experimenting with and implementing the new solutions.
The Centre is divided into two areas:
the Project Financing Area, which deals with project financing for scientific and industrial research programmes focused on ICT, including socially-oriented projects. The projects are chosen in keeping with Poste Italiane's corporate strategies following a thorough analysis of the financing proposals available at an italian and international level;
the Prototype Projects Area , which develops experimental prototypes for innovative products and services. This is followed by a pre-industrialisation stage in which checks are performed to verify the feasibility of integrating the prototypes into the Company's systems.
The main activities are:
searching for new financing opportunities in innovative fields for Poste Italiane's business;
design and development of innovative solutions based on the new financing opportunities;
application of scientific research results to new prototype projects;
collaboration with internal structures to launch the developed projects.
Application areas of research
Funded Projects

DIODE: D- FLIGHT INTERNET OF DRONES ENVIRONMENT
Funding Entity:
European Commission
Agency:
SESAR JU 

Status:
Active
Contact: 
info@diodeproject.eu
Site: 
http://www.diodeproject.eu/
The drone market is growing rapidly and the fields of application have significantly increased. It is also an opportunity for economic expansion and for the development of new and innovative services.
The project, providing a complete set of basic and advanced U-Space services, aims to demonstrate, through real-world missions performed with drones of different sizes and features, that the implementation of U-Space services (U1, U2 and U3) guarantees an adequate level of safety and performance both in the air andat ground level. This will be achieved through the evaluation of safety and regulatory compliance, live tests and demonstrations conducted in different scenarios (including urban and airport environment and BVLOS flights) with simultaneous missions, operating to pursue specific business or recreational objectives, completely integrated with traditional aeronautics.
CONTEXT
U-space
DIODE is part of the European Network of U-space Demonstrators, launched by the European Commission on 19 October 2018.
THE ROLE OF POSTE ITALIANE
Poste Italiane participates in the project with an active role in defining the study plan, coordinating communication and dissemination activities and performing one of the 11 demonstration missions, which provides the delivery of "goods" by drones in an emergency scenario or adverse logistics conditions.
OBJECTIVES
Through the D-flight platform (service delivery platform for U-Space management), DIODE will demonstratethe achievement of an adequate level of security for UAVs (Unmanned Aerial Vehicles) and the operation of UAS (Unmanned Aerial Systems), supporting their integration within traditional crewed traffic and making Italy an European leader in the process of development, use and provision of airspace reserved for DRONES (U-Space).
ATTACHMENTS
Enav
Techno sky
Leonardo
Telespazio
e-geos
IDS Ingegneria dei Sistemi
Poste Italiane
AIVIEWGROUP
NAIS
EUROUSC Italia

Citizen Reinforcing Open Smart Synergies
Funding Entity: European Commission - Competitiveness and Innovation Framework Programme (CIP) - Pilot actions - Type B
Title: Citizen Reinforcing Open Smart Synergies
Acronymus: CROSS
Project number: CIP IST PSP 325141
Status: Active
The aim of the CROSS project is to support volunteer activities by creating a digital platform bringing together Public Administrations, volunteer organisations and end users.
The goal of the CROSS platform is to support the provision of non-monetary economic services as part of a programme of social support for European citizens belonging to specific social categories.
Stakeholders include: citizens, voluntary organisations and volunteers, municipalities and state/regional offices funding voluntary organisations for the provision of services to eligible citizens.
The project is divided into four areas of action:  
 Mutual service communities for assistance to elderly people;
Communities for social inclusion of unemployed, new poverty, immigrates;
Learning communities for support to school dropouts and low culture people;
Communities of volunteers assisting persons with disabilities.

Horizon 2020 - The Framework Programme for Research and Innovation  
Funding Entity: European Commission
Status: Active
Horizon 2020 is a new European Community Integrated Programme devoted to financing Research and Innovation. It was launched on 1 January 2014 and will run until 31 December 2020. Its goal is to offer research scientists the tools they need to carry through their projects, thus creating jobs, sustainable growth and social progress. The innovative aspect is that funds will be provided not only for research activities but also for the pre-sales stages of new products and services.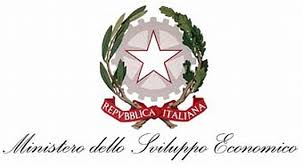 InViMall (Intelligent Virtual Mall)
The sale of products and services via Web is an attractive area of business for Poste Italiane. This was why it chose to finance InViMall, a Social Web-based eCommerce model that improves the user's purchasing experience and increases customer satisfaction through customised offerings. This project is aimed above all at Italian SMEs who wish to promote their brand on the Internet by creating a multichannel virtual shopping mall with Web 2.0 characteristics.


The SAPI (Automatic System for the Visually Impaired) project
Funding Entity: MIUR - Italian Ministry of Education, University and Research
Executive Decree: no. 1642 of 2 August 2006
Status: Completed
The aim of this project was to adapt content and services provided online or at specific locations (e.g. multimedia kiosks) to the needs of disabled or partially sighted users. It focused in particular on accessibility in difficult conditions such as low light and high noise. The result was a software architecture capable of adapting to the needs of different users.


The SIPAC Project (Innovative solutions for Public Administrations and Citizens)
Over the years Poste Italiane has established a role as a mediator between citizens and institutions. This prompted it to invest in the SIPAC project, which was set up to simplify the services provided by the Public Administration and to make them accessible via the Internet, thereby reducing times and costs. The project involves the construction of an eGovernment service platform (also known as SOA - Service Oriented Architecture) which will operate through various channels (Web, Mobile, Multimedia Kiosks, Post Office counters). SIPAC is intended for:  
central and local Public Administrations;
companies and public and private organisations which need to send documents and streamline their operating procedures;
citizens, the primary users of the eGOV platform.

The DiGiCult project (Promotion of Widespread Cultural Resources)
Building on its experience as an intermediary between the Public Administration, citizens and service providers, Poste Italiane has chosen to invest in the cultural sector so as to mediate between cultural heritage management authorities and tourists. DiGiCult was set up to support business activities connected with the use of cultural heritage. The project is aimed at public authorities, institutional tourism websites and end users.


The FIBAC project (Innovative Fruition of Cultural Heritage Assets)
Funding Entity: MIUR - Italian Ministry of Education, University and Research
Title: Innovative Fruition of Cultural Heritage Assets
Acronymus: FIBAC
Project number: PON 01 02705
Status: Completed
Contact info: info.ricercaeinnovazione@posteitaliane.it
The aim of this project is to update the processes for promoting and using cultural heritage, adopting Web 2.0 tools and re-mediation techniques in order to support visitors during the lifecycle of their museum experience.
The project is focused on the definition of a system for the dynamic generation of customized routes in museums and art galleries (both real and virtual) in order to deliver context-aware information which will allow a better understanding of the artworks on the base of a narrative structure.
Experimentation at Museum of Capodimonte in Naples proves the feasibility of the proposed innovative services.


The MODERN project (Architectural Models for the Definition, Execution and Reconfiguration of User-Centric Processes in Enterprise 2.0)
Funding Entity: MIUR - Italian Ministry of Education, University and Research
Title: Architectural Models for the Definition, Execution and Reconfiguration of User-Centric Processes in Enterprise 2.0
Acronym: MODERN
Project number: PON 01 01949
Status: Completed
Contact info: info.ricercaeinnovazione@posteitaliane.it
In order to adapt to the rapid changes of the market and stay competitive, modern enterprises must take into account the management of intellectual assets by leveraging technologies like Social Networks and Semantic Web, in order to promote human interactions and between people and effective sharing of information through systems. This was the starting point for the MODERN project.

Electronic Payment System and Value Added Multichannel Services
Funding Entity: MIUR - Italian Ministry of Education, University and Research
Status: Completed
This project aims to support the diffusion of an innovative model in the field of electronic payments and in the provision of digital services. In particular, it studies the development of a platform for handling electronic currency transactions based on the use of Multifunctional Payment Cards capable of integrating electronic meal vouchers, loyalty systems, utilities and mobility services in a single device. The next step will be to transfer the Card's basic technological infrastructure onto latest generation smartphones and tablets so as to encourage the reduction of cash usage in micropayments.
Publications
The product bundling problem is a challenging task in the e-Commerce domain. We propose a generative engine in order to find the bundle of products that best satisfies user requirements and, at the same time, seller needs such as the minimization of the dead stocks and the maximization of net income. The proposed system named Intelligent Bundle Suggestion and Generation (IBSAG) is designed in order to satisfy these requirements. Market Basket Analysis supports the system in user requirement elicitation task. Experimental results prove the ability of system in finding the optimal trade-off between different and conflicting constraints.


Agent-Based Model (ABM) denotes a class of models which, simulating the behavior of multiple agents (i.e., independent actions, interactions and adaptation), aims to emulate and/or predict complex phenomena. The "emergence" of such complex phenomena is often computation intensive and requires tools, libraries and frameworks that speed up and make easier to manage complex simulations. In this paper we present new developments on D-Mason, that is a distributed version of Mason, a well-known and popular library for writing and running Agent-based simulations. The new developments are: a) a tool that allow the parallel exploration of the behavior parameter space; b) an infrastructure that improves the management of distributed simulations in terms of easy deployment of new simulations, automatic update, visioning control and distributed logging.


Identifying customers with a higher probability to leave a merchant (churn customers) is a challenging task for sellers. In this paper, we propose a system able to detect churner behavior and to assist merchants in delivering special offers to their churn customers. Two main goals lead our work: on the one hand, the definition of a classifier in order to perform churn analysis and, on the other hand, the definition of a framework that can be enriched with social information supporting the merchant in performing marketing actions which can reduce the probability of losing those customers. Experimental results of an artificial and a real datasets show an increased value of accuracy of the classification when random forest or decision tree are considered.


Agent-based simulation models are an increasingly popular tool for research and management in many fields. In executing such simulations "speed" is one of the most general and important issues because of the size and complexity of simulations. But another important issue is the effectiveness of the solution, which consists of how easily usable and portable the solutions are for the users, i.e. the programmers of the distributed simulation. Our study, then, is aimed at efficient and effective distribute simulations by adopting a framewor-level approach, with our design and implementation of a framework, D-Mason, which is a parallel version of the Mason library for writing and running simulations of agent-based simulation models. In particular, besides the efficiency due to workload distribution with small overhead, D-Mason at a framework level proves itself effective since it enables the scientists that use the framework (domain expert but with limited knowledge of distributed programming) only minimally aware of the fact that the simulation is running on a distributed environment. Then, we present tests that compare D-Mason against Mason in order to assess the improved scalability and D-Mason capability to exploit heterogeneous distributed hardware. Our tests also show that several massive simulations that are impossible to execute on Mason (e.g. because of CPU and/or memory requirements) can be easily performed using D-Mason.


Agent-Based Models (ABMs) are a class of models which, by simulating the behavior of multiple agents (i.e., independent actions, interactions and adaptation), aim to emulate and/or predict complex phenomena. One of the general features of ABM simulations is their experimental capacity, that requires a viable and reliable infrastructure to interact with a running simulation, monitoring its behaviour, as it proceeds, and applying changes to the configurations at run time, (the computational steering) in order to study "what if" scenarios.A common approach for improving the efficiency and the effectiveness of ABMs as a research tool is to distribute the overall computation on a number of machines, which makes the computational steering of the simulation particularly challenging.In this paper, we present the principles and the architecture design of the management and control infrastructure that is available in D-Mason, a framework for implementing distributed ABM simulations. Together with an efficient parallel distribution of the simulation tasks, D-Mason offers a number of facilities to support the computational steering of a simulation, i.e. monitoring and interacting with a running distributed simulation.ù


Identifying a customer profile of interest is a challenging task for sellers. Preferences and profile features can range during the time in accordance with current trends. In this paper we investigate the application of different model-based Collaborative Filtering (CF) techniques and in particular propose a trusted approach to user-based clustering CF. We propose a Trust-aware Clustering Collaborative Filtering and we compare several approaches by means of Epinions, which contains explicit trust statements, and MovieLens dataset, where we have implicitly defined a trust information. Experimental results show an increased value of coverage of the recommendations provided by our approach without affecting recommendation quality. To conclude, we introduce a tool, based on recommender systems, able to assist merchants in delivering special offers or in discovering potential interests of their customers. This tool allows each merchant to identify the products to suggest to the target customer in order to best fit his profile of interests.


Social mining, recommenders and data semantics are moving the focus of enterprise systems towards context-awareness and personalization. However, the design of these software systems needs specific architectures to support intelligent behaviors, still ensuring important non-functional properties, such as flexibility, efficiency and scalability. This paper proposes an architectural pattern that helps designers to easily identify the subsystems that characterize intelligent enterprise systems. By decoupling transactional behavior from batch processing, the pattern avoids the interference of knowledge extraction and reasoning processes with the state and the performance of the transactional subsystem. The pattern has been experimented in e-Commerce by designing an intelligent and scalable virtual mall.


Time required to access data and query knowledge base is one of the most important parameter in designing information system. When the size increases, the complexity of an ontology makes reasoning and querying processes less efficient and very time consuming. Although performances are crucial, other features, such as the type of license, the availability of a related community support or the ease of adoption of a particular technology are often key elements in a decision-process of an industrial designer. This paper proposes an evaluation of main semantic technologies in terms of different metrics at varying ontology sizes. The evaluation aims at building a concrete framework for supporting industrial designers of ontology-based software systems to make proper decisions, taking into account the scale of their knowledge base and the main metrics.


In this paper, we investigated the application of trust in an e-Commerce system. In a B2C scenario of an e-Commerce system, a game model is proposed in order to investigate the best strategies for merchants and customers. Preliminary investigation outlines the benefits of trust information in the proposed game and preliminary results, conducted on a transactional database, shows an increased value of sensitivity of provided recommendations to the customers, entailing an higher customer loyalty. Future works are aimed at validating this findings by means of a larger real dataset.


Predicting user preferences is a challenging task. Different approaches for recommending products to the users are proposed in literature and collaborative filtering has been proved to be one of the most successful techniques. Some issues related to the quality of recommendation and to computational aspects still arise (e.g., scalability and cold-start recommendations). In this paper, we propose an Item-based Fuzzy Clustering Collaborative Filtering (IFCCF) in order to ensure the benefits of a model-based technique improving the quality of suggestions. Experimentation led by predicting ratings of MovieLens and Jester users makes this promising and worth to be further investigated in a cross-domain dataset.



The product bundling problem is addressed by a Genetic Algorithm. We propose a generative approach in order to find the bundle of products that best satisfies user preferences and requirements and, at the same time, to guarantee the satisfaction of merchant needs such as the minimization of the dead stocks. The proposed approach succeeds in finding the optimal trade-off between different and conflicting constraints. Experimentation investigates algorithm convergence under several conditions, such as a different number of products in the bundle, increasing number of constraints, and different user requirements.


Recommendation systems are commonly used for suggesting products or services. Among different existing techniques, Model-Based Collaborative Filtering (MBCF) approaches have been proven to address scalability and cold-starting problems that often arise. In this paper we investigate two MBCF algorithms: Self-Organizing Maps (SOM) for Collaborative Filtering and Item-based Fuzzy Clustering Collaborative Filtering (IFCCF). These two techniques have been selected because preliminary results have proven that when applied to the clustering of users or items the quality of the recommendation system increases with respect to the k-means. Within recommendation systems, no comparison of these two techniques exists. Therefore, our experimentation is aimed at comparing these two techniques by means of MovieLens and Jester dataset in order to provide a guideline for their implementation in the e-Commerce domain.




The paper investigates the optimization of ATM cash by means of genetic algorithm in order to produce optimal upload strategies able to minimize the daily amount of stocked money, still assuring cash dispensing service. We provide experimental evidence of benefits obtained by the proposed approach in terms of lower financial costs and more rational cash management. In particular we considered as test bench a pool of 30 ATMs with different characteristics in terms of location, position, cash capacity and usage, representative of the whole set of ATMs operated by Poste Italiane S.p.A.



Poste Italiane's CERT (Computer Emergency Response Team) is part of the European CERT network's Trusted Introducer service and a member of ENISA, the European Union Agency for Network and Information Security. It is also FIRST's member, the global Forum for Incident Response and Security Teams.