An ordinary Shareholders' Meeting was held on single call on 28 May 2019 at 2 p.m. in Rome, at the "Centro Congressi Confindustria – Auditorium della Tecnica", Viale Umberto Tupini n. 65.

With regard to the dividend policy, the assumptions of Deliver 2022 are confirmed. We are committing to a fixed five % per annum increase in the dividend for 2019 and 2020.

For the last two years of the plan, we are committing to a minimum pay-out of 60% which will mean dividend growth of more than 5 per cent a year over the course of the 5 year plan.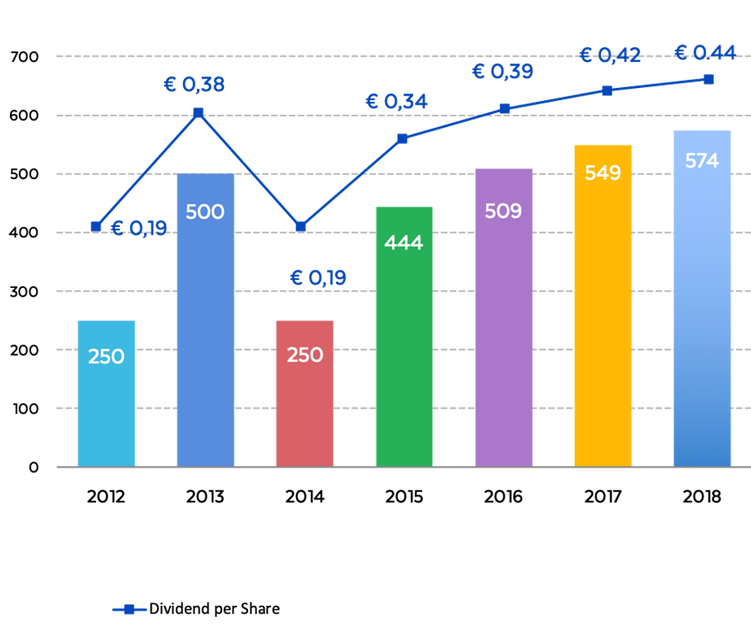 | | | | | | | | |
| --- | --- | --- | --- | --- | --- | --- | --- |
| | 2012 | 2013 | 2014 | 2015 | 2016 | 2017 | 2018 |
| Total dividends distributed (€m) | 250 | 500 | 250 | 444 | 509 | 549 | 574 |
| Dividend per share (€) | 0.19 | 0.38 | 0.19 | 0.34 | 0.39 | 0.42 | 0.44 |