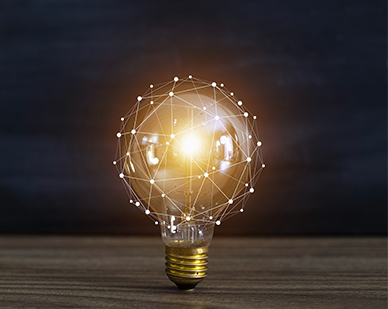 We actively participate in the main Open Innovation programs both nationally and internationally in order to identify through specific deal-flows and pitch-in sessions, the best startup solutions in line with "hot" innovation needs and conduct, in the event of a positive matching, experiments/Proof of Concept (PoC) for further study. The Open Innovation programs currently in progress are:
Open Italy - The ELIS Consortium project promotes dialogue and collaboration between large Companies, Italian Startups and young talents who are passionate about innovation, thanks to the creation of a business development shared network. This program establishes commercial and sales agreements between large Companies and innovative Startups with the definition and inclusion of their solutions in the portfolio of large Companies. Collaboration between several Corporates creates opportunities: this is the distinctive character of OPEN ITALY which has built an ecosystem of heterogeneous stakeholders spread throughout Italy to encourage the introduction and development of innovative solutions in the Italian economic system. The experiments carried out in previous editions have brought concrete results and generated value by fueling continuous collaborations. Read more about Open Italy
Plug and Play - It is the largest Open Innovation platform in the world with over 1400 startups accelerated only in 2019, together with over 400 corporate partners, and with about 250 investments made in 2019. Plug and Play include companies such as Dropbox, Lending Club, Paypal, N26, Credit Sesame, Hippo Insurance. Today Plug and Play is operating in more than 30 cities, between America, Europe and Asia. In April 2019 it opened its first Italian office in Milan with an initial focus on the Food and Beverage industry together with Esselunga, Lavazza and Tetra Pak, and Fintech with UniCredit, to which Nexi and UBI Banca were then added. In 2019 Poste Italiane joined the Stuttgart Autobahn Startup with a focus on Mobility and Logistics and we created two deal flows with pitch days and one-to-one sessions with the selected startups. At the beginning of 2020, Plug and Play Italy launched the Sustainability vertical together with A2A and Buzzi Unicem. Poste Italiane agreed to Sustainability vertical in order to identify innovative solutions in the following areas: Electric and shared mobility, Energy, Climate and Resources , Sustainable Industrial operations and Circularity and new materials.