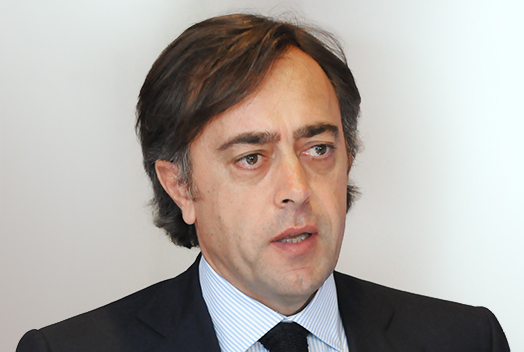 Born May 18 1960. Married with two sons.
He graduated in Economics and Management and the Science of Business Investigation. Science high school diploma. Master's in International Tax Law.
He is a qualified auditor licensed to assist and represent plaintiffs in tax lawsuits. He is registered with the Italian Association of Internal Auditors and with the Critical Infrastructure Association.
He is a certified Risk Management Assurance auditor.
From 2012 to April 2017 he was Head of Corporate Affairs at Gruppo Terna S.p.A. with the following functions reporting to him: Corporate Affairs; Public Relations and Communications; Legal and Corporate Affairs; Corporate Compliance, Human Resources and Organization.
From 2007 he was Chief Risk Officer and Chief Information Security Officer of Terna with the task of supporting the board of directors and top management for all corporate risk processes.
Previously he had a lengthy career in the Guardia di Finanza, where he began his career, holding managerial and supervisory posts in the tax inspectorate in particular.
He has held the positions of Chairman of the Board of Directors of Terna Plus; Chairman of the Board of Directors RTS S.p.A; Chairman of the Board of Directors of RTR S.p.A; Chairman of the Board of Directors of Nuova Rete Solare; CEO and Member of the Board of Directors of Tamini S.p.A; Director of Terna Italia S.p.A; Director of CESI S.p.A; Director of Telat S.p.A. He also sat on various Supervisory Bodies.
He has written on legal and corporate compliance matters. He contributes to various taxation publications and has held numerous teaching posts as lecturer on legal and business affairs. He sits on several university advisory councils. He was made Commendatore al Merito della Repubblica.
Since May 2017 he is Head of Corporate Affairs of Poste Italiane.
In March 2019 he is appointed Vice General Manager.
Since May 2020 he is Co-General Manager
Shareholdings held in Poste Italiane