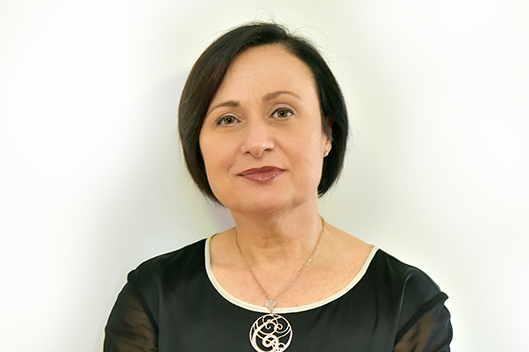 Born in Florence in 1962. Married with one daughter.
She began his career at the Ministry of Post and Telecommunications in 1982 holding various positions in the Florence General Post Office, Florence Provincial Head Office and Sicily Regional Head Office.
From 2000 to 2002 she was branch manager Chieti, from 2003 to 2005 branch manager Reggio Emilia, from 2006 to 2008 branch manager Modena, and from 2009 to 2011 branch manager Milan City Centre.
Subsequently, from 2012 to 2014, she was Director Central 1 Zone – Tuscany and Umbria – and from 2015 to 2017, Director Central Zone – Lazio, Abruzzo and Sardinia.
In January 2018 she became Head of the Business Sales and Public Administration.