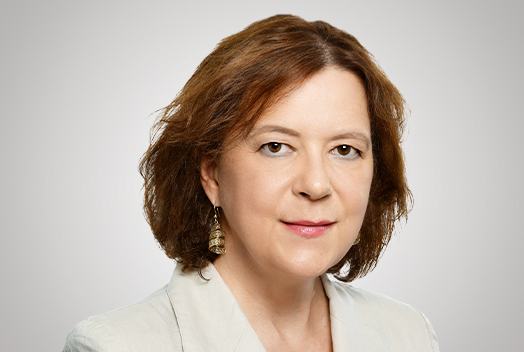 Graduated with honours in electronic engineering from the University of Trieste, she obtained a Master of Business Administration (MBA) from SDA Bocconi in 1990 and later a Master of Laws (LL.M, Construction Law and Arbitration) from Aberdeen Business School, the Robert Gordon University, UK.
She has extensive experience in risk analysis, financing, management and monitoring of large infrastructure projects in the energy and transport sectors, both nationally and internationally.
She worked at the World Bank in Washington DC, with operational tasks in Russia, West Bank and Gaza, Jordan, Yemen. Subsequently, she carried out contract and project management activities in the development of oil wells and construction site activities in Kazakhstan.
From 2010 onwards, she was a member of the boards of directors of several large Italian companies such as Rete Ferroviaria Italiana SpA, Ferrovie dello Stato Italiane SpA, Mercitalia Logistics SpA, also listed (Mediaset SpA, representing Assogestioni).
For seven years she was Chair of the Audit, Risk Control and Governance Committee of FS Italiane.
A former Officer of the International Bar Association (IBA), International Construction Projects Committee and Fellow of the Chartered Institute of Arbitrators (CIArb) in London, she has been a Guest Lecturer at various Universities for many years and a professor on contract for two Master's courses (Faculty of Law and Faculty of Engineering) at La Sapienza and Luiss Business School, Rome.
She is the author of numerous publications on project financing, procurement management and litigation in Italian and English.
Passionate about art and music, she obtained her second level academic diploma in piano (10th year V.O.) with top marks at the Conservatorio G. Tartini in Trieste.
She has been appointed member of the Board of Directors of Poste Italiane since 8 May 2023.
Shareholdings held in Poste Italiane