We operate in the insurance business through PosteVita, a leading life insurance company in Italy, now active in the casualty insurance segment. Poste Vita additionally offers investment and savings products, promoted through our distribution platform.
Life Insurance. Poste Vita, established in 1999, leads the Italian life insurance market by size and prestige. It ranks number-one as an individual insurer and number-three as an insurance group in the Italian life insurance market, as well as number-three as an insurance group in the overall market (life and casualty insurance) in Italy.
Casualty Insurance. Through Poste Assicura, a subsidiary of Poste Vita established in 2010, we offer various lines of insurance, including Accident and Health, Third-Party and General Liability, Fire, Other Property Loss, Assistance, Legal Protection and Financial Loss. Recently we have launched initiatives aimed at meeting the new needs expressed by our customers in the areas of protection, welfare and healthcare by offering increasingly modular health and prevention products. Casualty insurance is a business we are aiming to grow.
The SBU's 2022 operating performance is solid and up on the 2021 results due to revenue growth in both segments: Life and P&C. The Solvency Ratio of 253% at 31 December 2022 confirms the solvency of the insurance Group.
| FY 2022 Total Revenues from Insurance Services (€m) | 2,153 |
| --- | --- |
| P&C | 151 |
| Life | 2,002 |
EXTERNAL REVENUE
(€m)
GROSS PREMIUM REVENUE
(€m)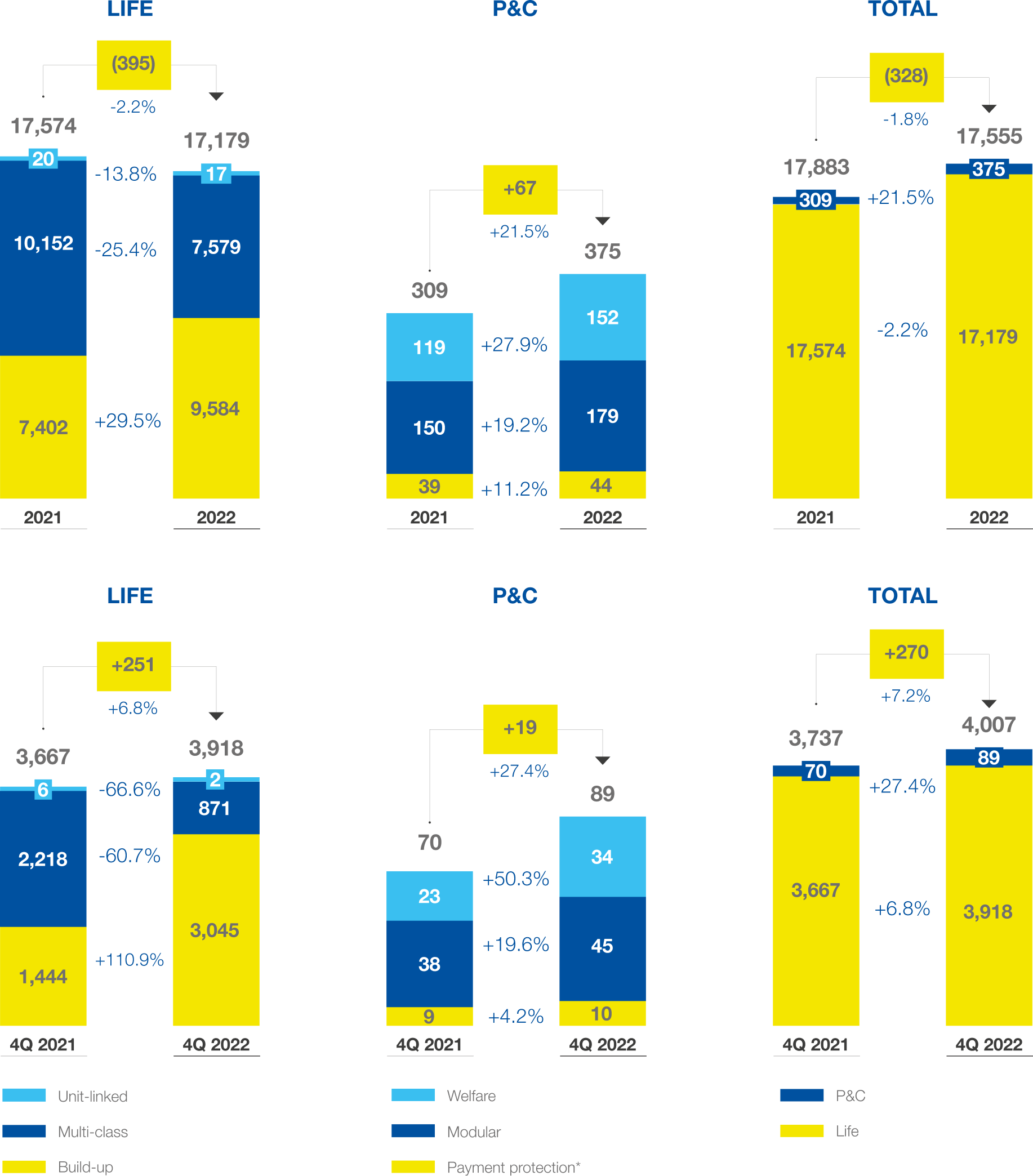 Data source: Annual Report 2022