Considering its widespread presence within the country and consequent environmental impact resulting from carrying out its normal activities, Poste Italiane adopts a responsible approach aimed at reducing its environmental footprint and contributing to the country and economy's low-carbon transition.
The Company is aware of the risks related to climate change that are potentially significant for its business activities and therefore considers it important to identify the resulting potential economic impacts.
This commitment is in line with the new edition of the Global Risks Report published by the World Economic Forum in January 2022.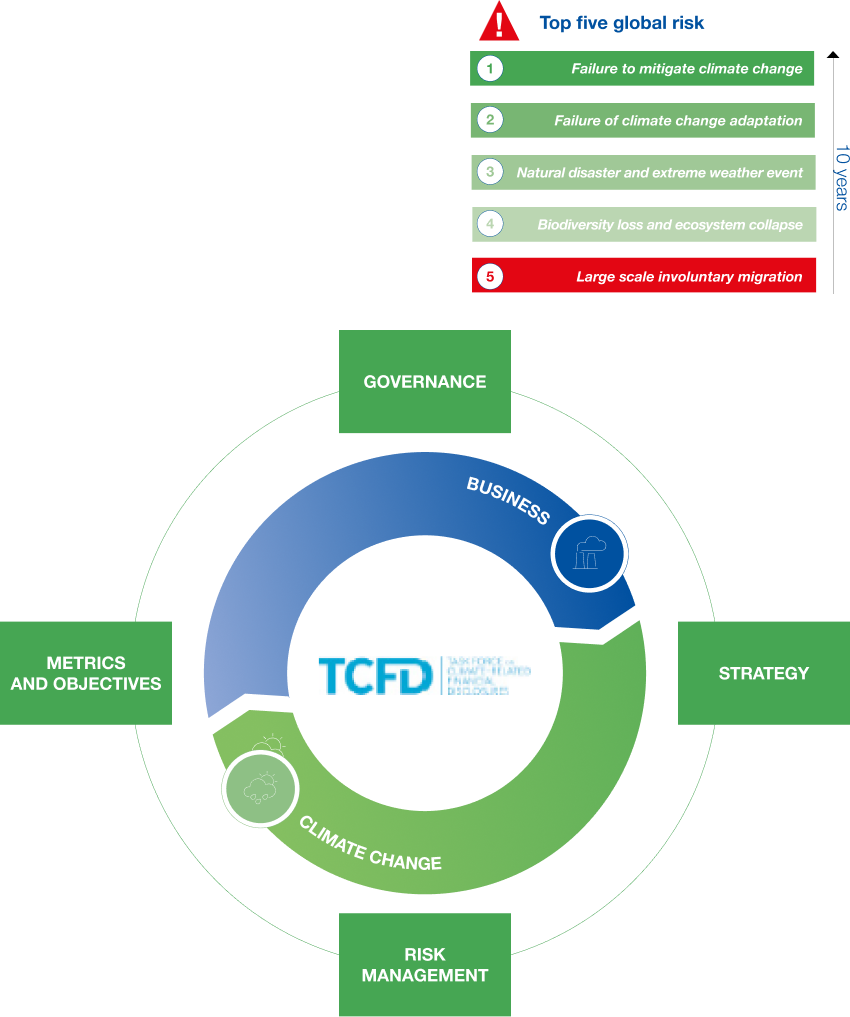 Established in 2015 by the Financial Stability Board (FSB), the Task Force on Climate-related Financial Disclosures (TCFD) has defined a set of recommendations with the objective of guiding companies in reporting information in a transparent and comprehensive manner on the risks and opportunities that climate change may bring to corporate performance.
In line with the main regulatory trends and in response to growing demands from the financial community and key stakeholders, Poste Italiane reports climate change information according to the areas defined by the TCFD: Governance, Strategy, Risk Management, Metrics and Objectives.