The 2018 journey towards integrity and transparency was marked out by the Group's commitment in December to voluntarily adopt the ISO 37001:2016
Anti Bribery Management System
certification.
In 2018, Poste Italiane's commitment to integrity, the prevention of corruption and compliance with legislation was rewarded by the absence during the year of proceedings relating to established corruption cases and sanctions regarding anti-trust/anti-competitive practices.
The Group has continued to invest in training and information activities for its staff in order to guarantee and promote a culture of integrity and transparency. In 2018, 40,060 employees received training on anti-corruption procedures and policies.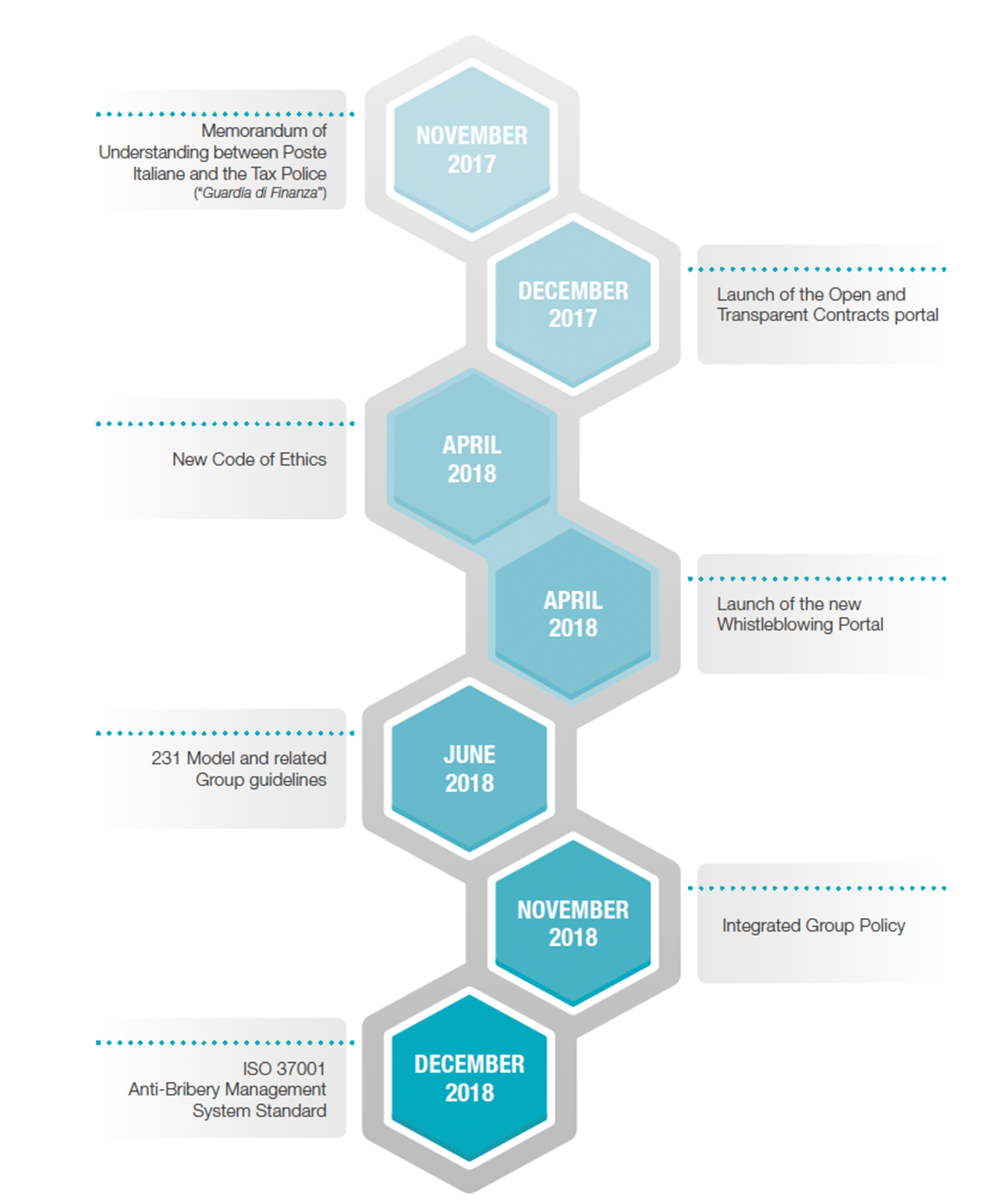 The graph displays the main stages of the 2018 integrity and transparency process.