For the Poste Italiane Group, promoting responsible supply chain management is primarily synonymous with the sustainability, functionality and traceability of procurement. The Company bases its procurement processes on pre-contractual and contractual relations geared towards full compliance with legality and transparency, by monitoring compliance with current regulations and corporate directives regarding aspects such as quality, worker protection and environmental standards, starting from supplier qualification
procedures.
The path mapped out in the procurement process also includes ESG issues, involving investigation of suppliers' possession of specific requirements via sustainability audits.
The Poste Italiane Group requires its suppliers - including any subcontractors, and their partners – to formally accept the guiding ethical and social principles and obligations regarding conduct set out in the Code of Ethics, the Poste Italiane Group's Integrated Policy and the Human Rights Protection Policy, which, as of January 2019, became an integral part of the contractual relationship.
Integrated Group Procurement Model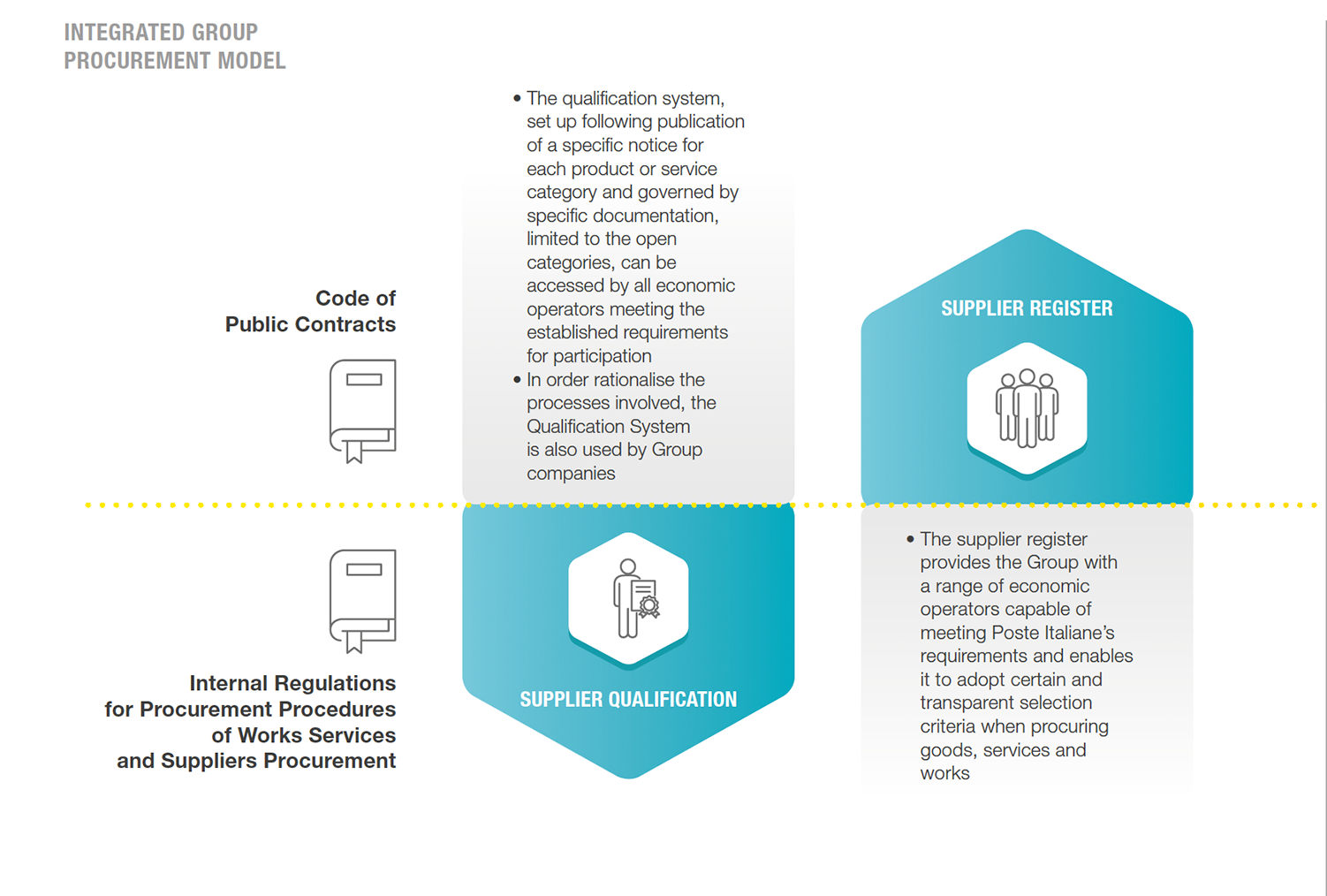 In 2018, the process of centralising Group companies' procurement activities in the Corporate function continued. This led to centralisation of the procurement of PostePay and the PosteVita Group, with the aim of implementing an integrated Group procurement model and strengthening procurement risk oversight.