Background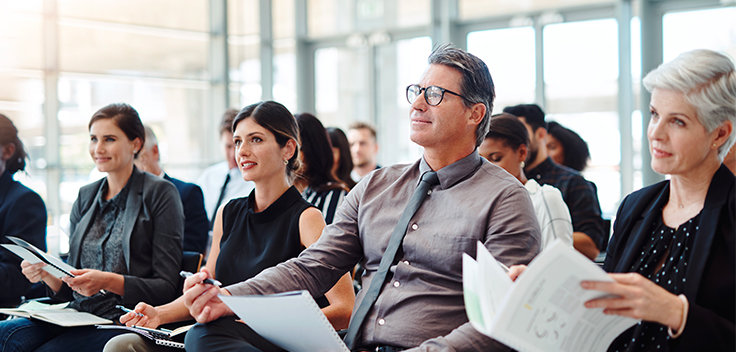 If people are not informed or do not have the technical skills to untangle the mess of misinformation, or do not have the time and resources to access qualified, reliable and user-friendly sources, can we really strive to achieve more widespread climactic, environmental, social and economic sustainability? Can we truly be sustainable as individual companies and as an overall society?
The answer is no. And the actual sustainability of our choices will depend on how we create conditions suitable for spreading knowledge in companies and empowering people to behave in an informed way.
It is with this in mind that the UN has dedicated at least one of its 17 Sustainable Development Goals (SDGs) to the direct educational, vocational and cultural empowerment of people (SDG 4 - Quality Education). At least four other goals aim to ensure an appropriate environment for empowering people: Good Health and Well-Being (SDG 3), Gender Equality (SDG 5), Decent Work with Economic Growth (SDG 8) and Reduced Inequalities (SDG 10).
Poste Italiane's commitment
Poste Italiane pays close attention to human capital as a key element and seeks to actively involve it in creating competitive advantage, maintaining secure operations and achieving business and sustainable development goals.

More specifically, we heavily invest in the training and protection of the rights of our people, the promotion of employee well-being and a safe work environment, and the creation of corporate volunteer programs to foster inclusive development.

There are other ways that our commitment to valuing people is clear, for example in the ways we promote participation, collaboration and discussion. This is the aim of the Community NoidiPoste, an internal communications channel that generates and promotes continuous exchange between employees, helping to spread information and encourage people to participate in company dynamics.

As part of the employee listening program, Poste Italiane also launched the «V.A.L.O.R.E.» survey, which aims to assess employee perception of their work environment, promote processes of improvement and understand the level of employee involvement.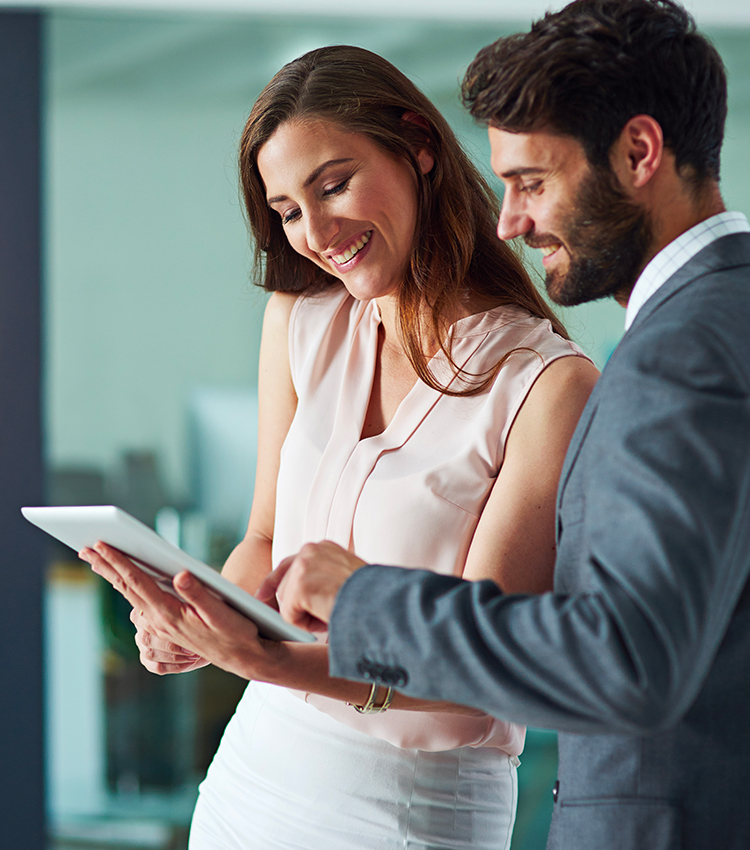 Areas of Impact
Poste Italiane
's commitment to its employees can be summarized in the following areas:
Training and development
The Group heavily invests in the
promotion of training courses
that support the needs of a continuously transforming business. In 2015, we established our Corporate University, which is organized into different academies based on the skills they address.
In general, we set a goal of offering our employees 25 million hours of training between 2020 and 2024.
Health and safety
In addition to implementing the necessary
health and safety
policies and adopting all useful measures to reduce accidents, occupational injuries, and occupational diseases, in 2021 we launched a campaign to raise awareness and increase involvement in the issue, particularly in local operations centers (distribution centers and post offices) and related coordination structures.
We have also set a goal to annually confirm the ISO 45001 certification (Occupational Health and Safety Management System) for 100% of companies within the group.
Welfare and well-being
Poste Italiane is committed to increasing its responsibility for the
well-being of its people
, by strengthening the welfare system and the spread of an inclusive culture. This is why we act in support of employees and their families, particularly in aspects of work-life balance, supporting parenthood and the growth of the younger generation.
In 2021, the corporate daycare service continued at the Rome and Bologna offices for more than 90 families involved, which includes 55% coverage of the monthly fee for employees.
Poste Italiane is also committed to valuing people and their contributions in two other areas: the development of innovation and talent, the potential impact of which can significantly increase sustainable growth.
Boosting innovation – Insieme 24 SI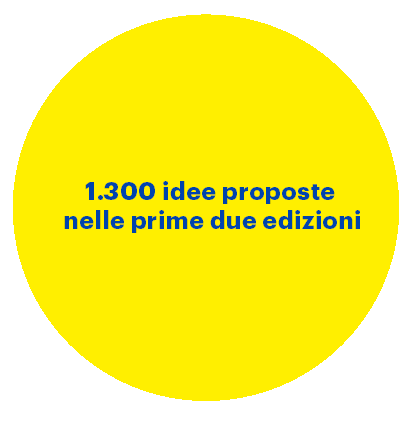 Alongside traditional communication channels, the power of word of mouth and peer-to-peer involvement is vital.
Insieme 24 SI
is an online platform that collects and coordinates innovative ideas to support our strategic sustainability targets, provided directly and spontaneously by anyone at Poste Italiane who wants to. It is therefore a space where people can come together to propose concrete solutions to our sustainability journey, forming heterogeneous groups that collaborate in an agile way to accelerate change in the spirit of entrepreneurship.
A jury then chooses 10 ideas that are developed by accelerator teams, each working like a startup to produce an output in 10 weeks. The goal is to create a space for attracting ideas and allowing people to experiment and practice, ultimately generating a concrete output to institutionalize innovative developments.
This initiative encourages the spread of a culture of progress and allows individuals to prepare for the challenges that await Poste Italiane, fostering adaptability and enhancing the group's ability to continually reinvent itself.
Development of talent – Blooming Program
Like flowers, each of us is different, and we bloom through the unique interaction between our inner soil and the outside world, but individual blooming always requires individual development.
For Poste Italiane, it is essential to identify and enhance the best talents already present in the group, developing personalized career paths that are not limited to individual areas of origin. The Blooming Program is therefore dedicated to the blooming of talents identified by our Personnel Assessment processes, offering opportunities for experiential growth based on direct exposure to qualifying and challenging situations, areas, and processes.
One of these is job shadowing, which allows someone to "follow" another person with different job responsibilities to observe and learn a new role.
Mentoring, on the other hand, pairs our talents with mentors that can help them grow both professionally and personally, addressing and overcoming possible weaknesses in an informal setting.
Through coaching, training and counseling, we also offer sessions of training, learning and listening that are organized in a more structured way, again to provide talents with all the personal and professional tools they need to grow and aspire to new goals.
People development for Poste Italiane