Omni-channel strategy
The digital transformation undertaken by Poste Italiane in recent years has involved not only its own offer, but also the distribution model which, through an omnichannel strategy, allows the Company the possibility to provide services in step with the changed needs of its customers.
Digital channels, and more generally remote channels, support the physical channel, Poste Italiane's historical asset, every day in the management of customer relations. In 2022, Poste Italiane's omnichannel interaction platform reached more than 20 million interactions per day.
The pandemic encouraged the acceleration of the transition to the new operating model, enabling the Company to respond quickly to changes in the market by leveraging its digital platforms, that exploit the opportunities arising from technological innovation to create new personalised products and services and by opening up additional channels of communication with its customers.
The Group's integrated multi-channel platform provides for the monitoring of customers and the provision of services through 3 channels:
the proprietary physical network: this consists of the Post Offices, the sales force for business customers and the logistics network for mail and parcel delivery;
a digital infrastructure and remote contact points: made up of all the Group's digital properties and the contact centre, capable of serving the entire national population;
the third-party physical network: consisting of approximately 58 thousand points, the result of commercial partnership agreements for the marketing of Group products and services managed also through the recent acquisition of the company LIS. For further details, please refer to the section 'Group structure'.
Below is a representation of the Group's omnichannel platform: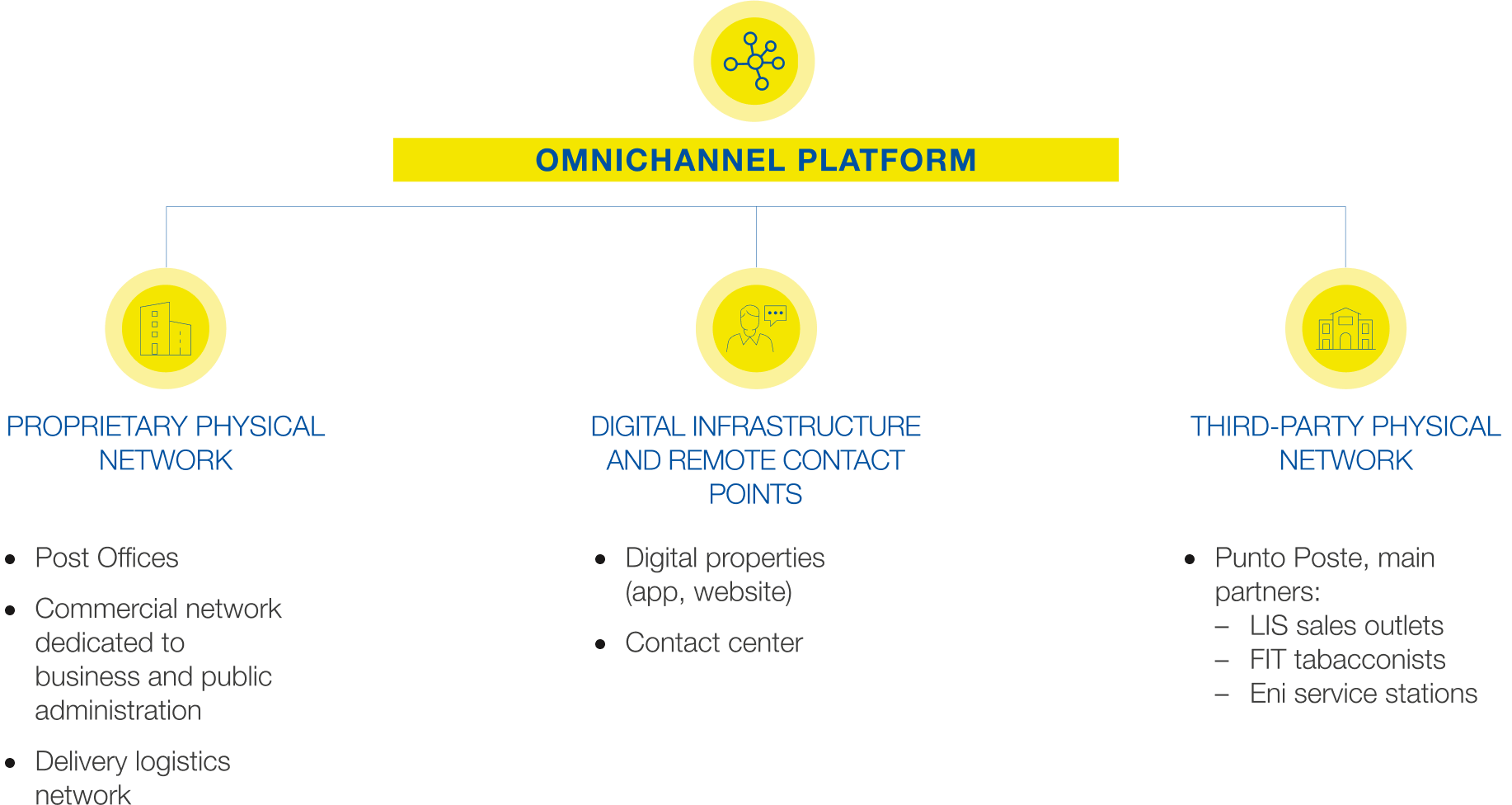 Geographical distribution of Post Offices and branches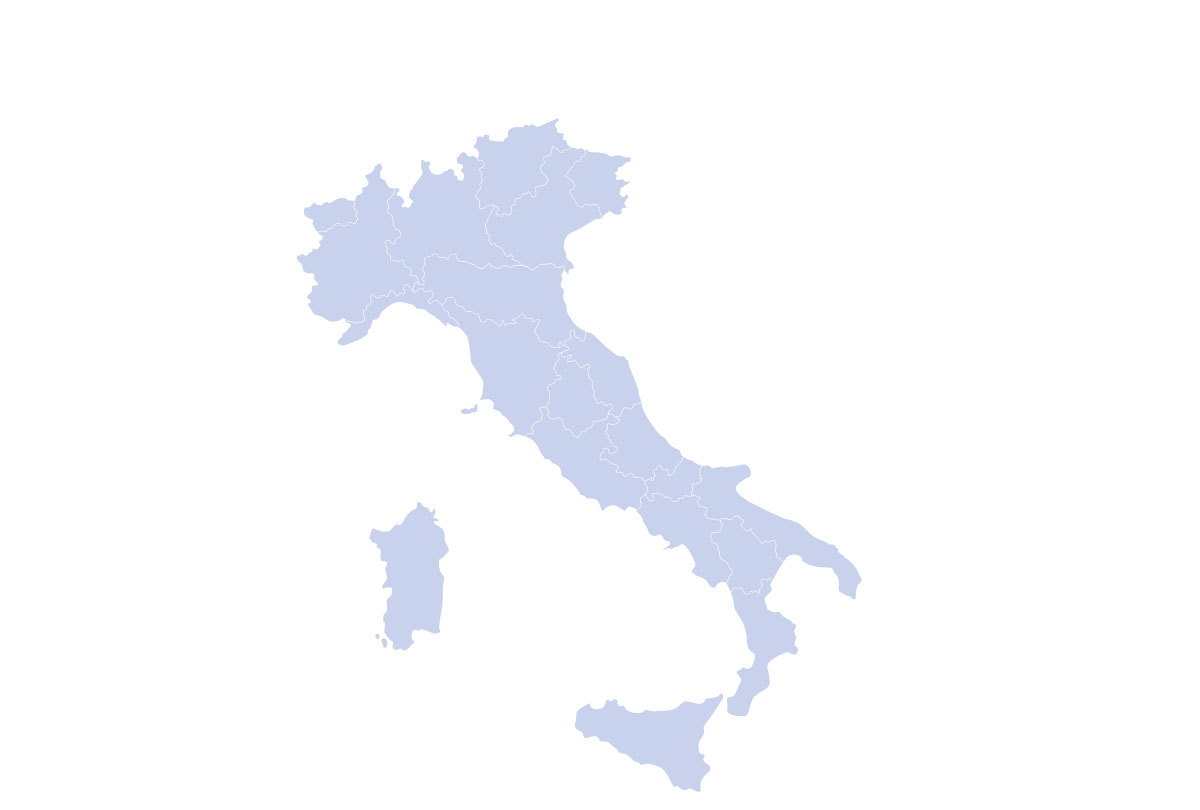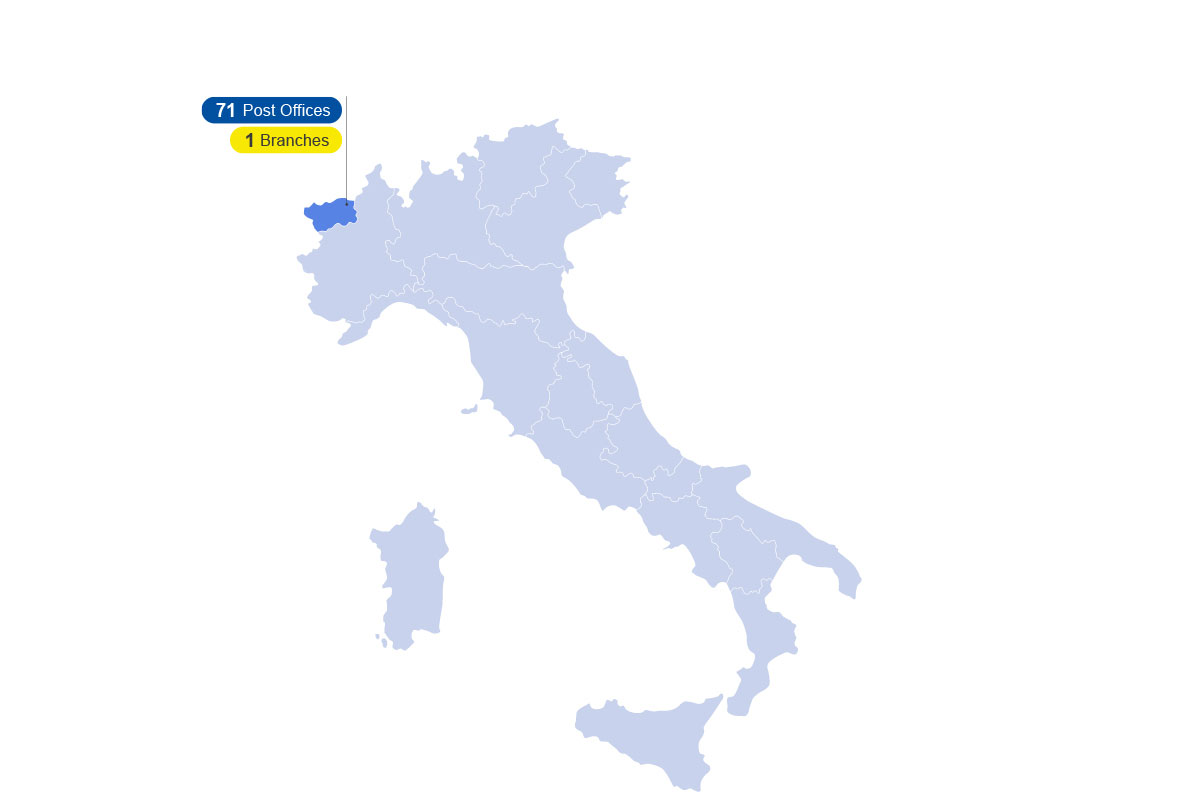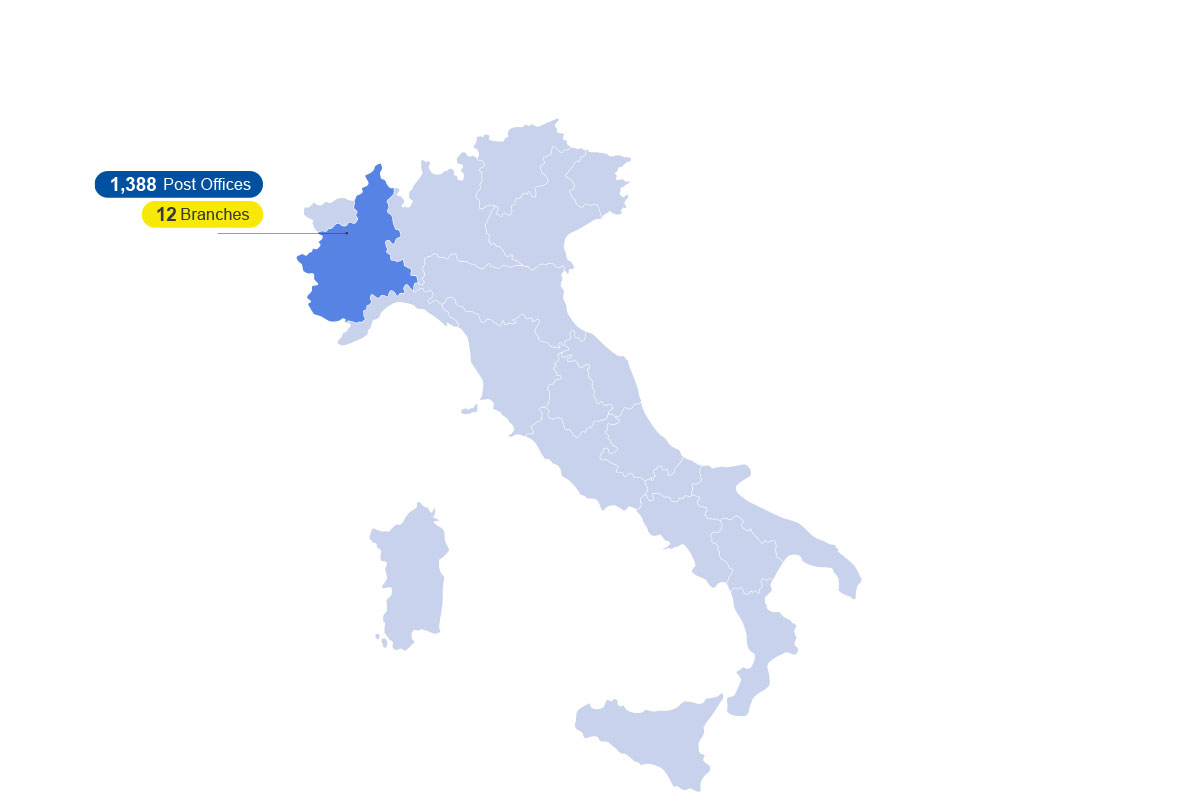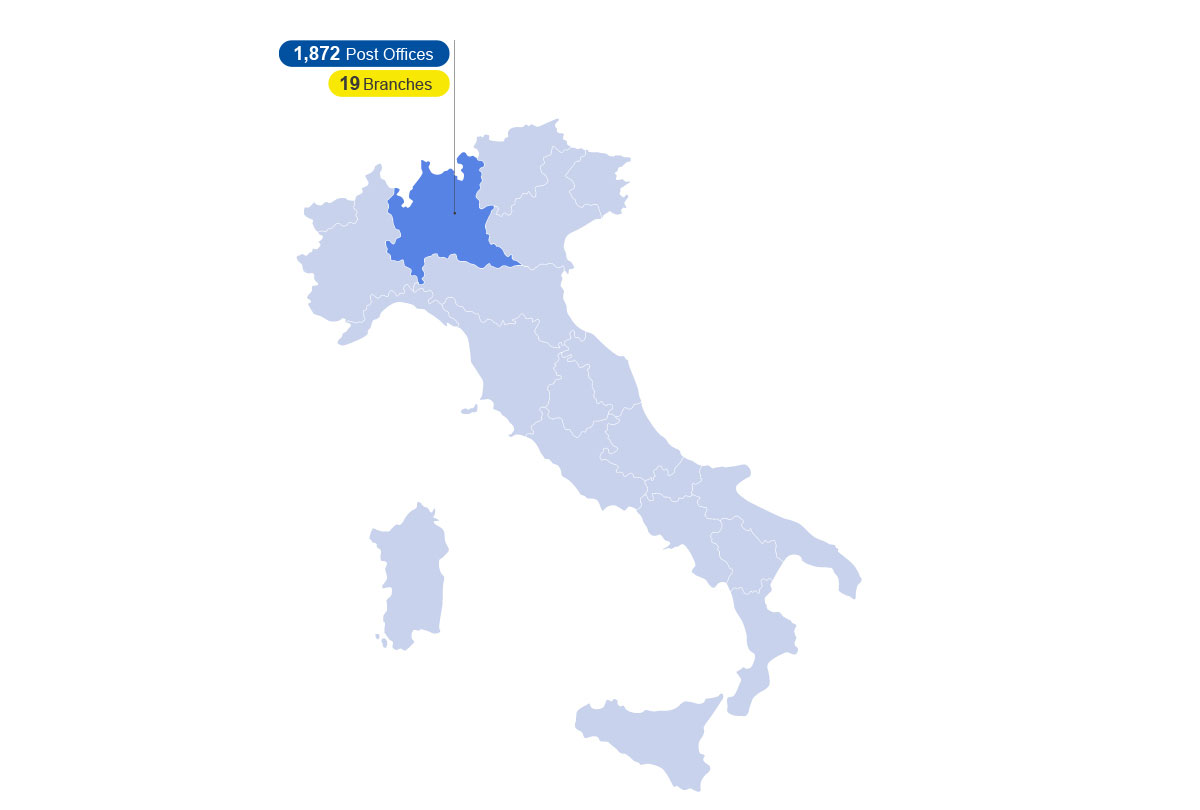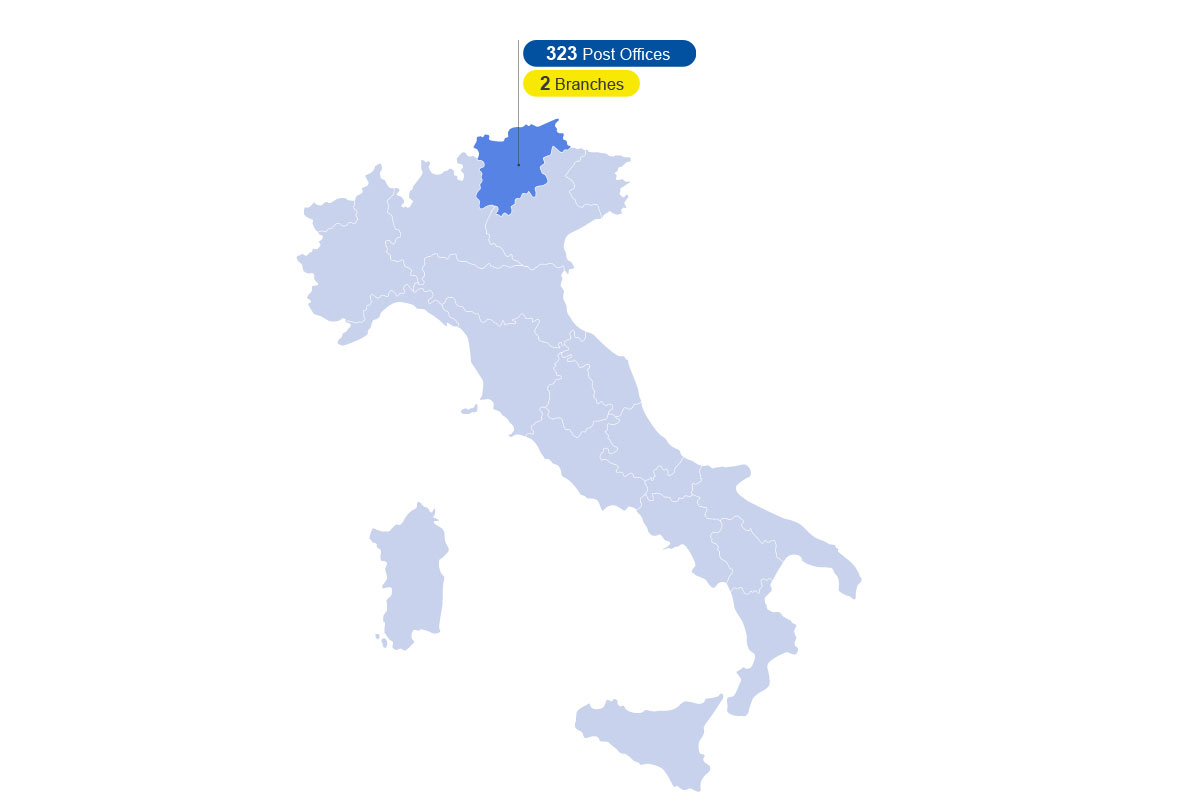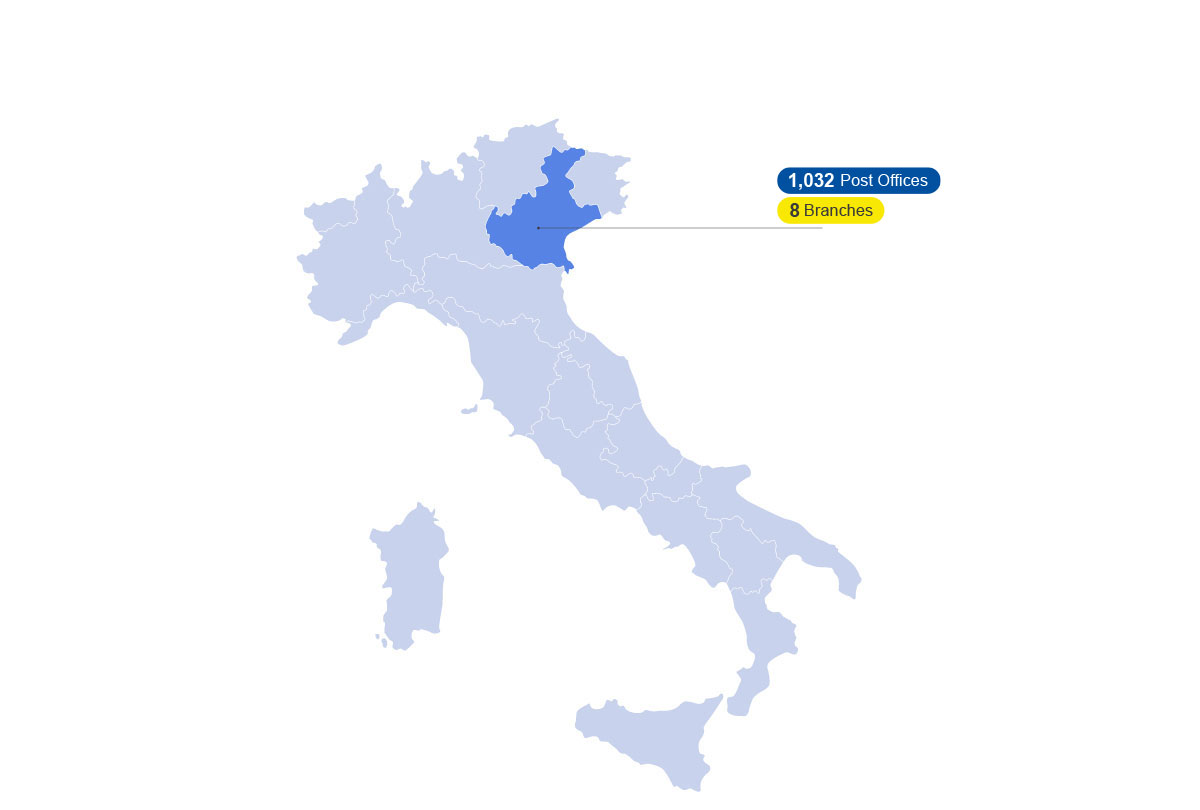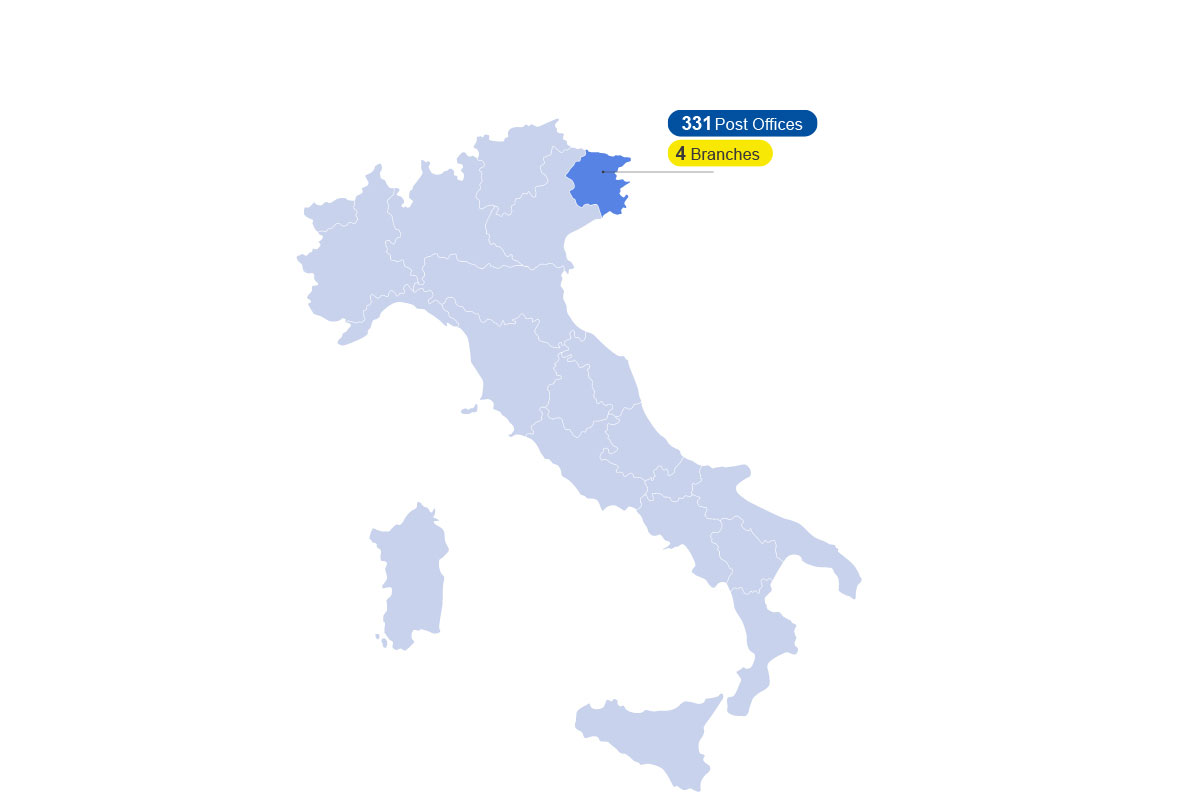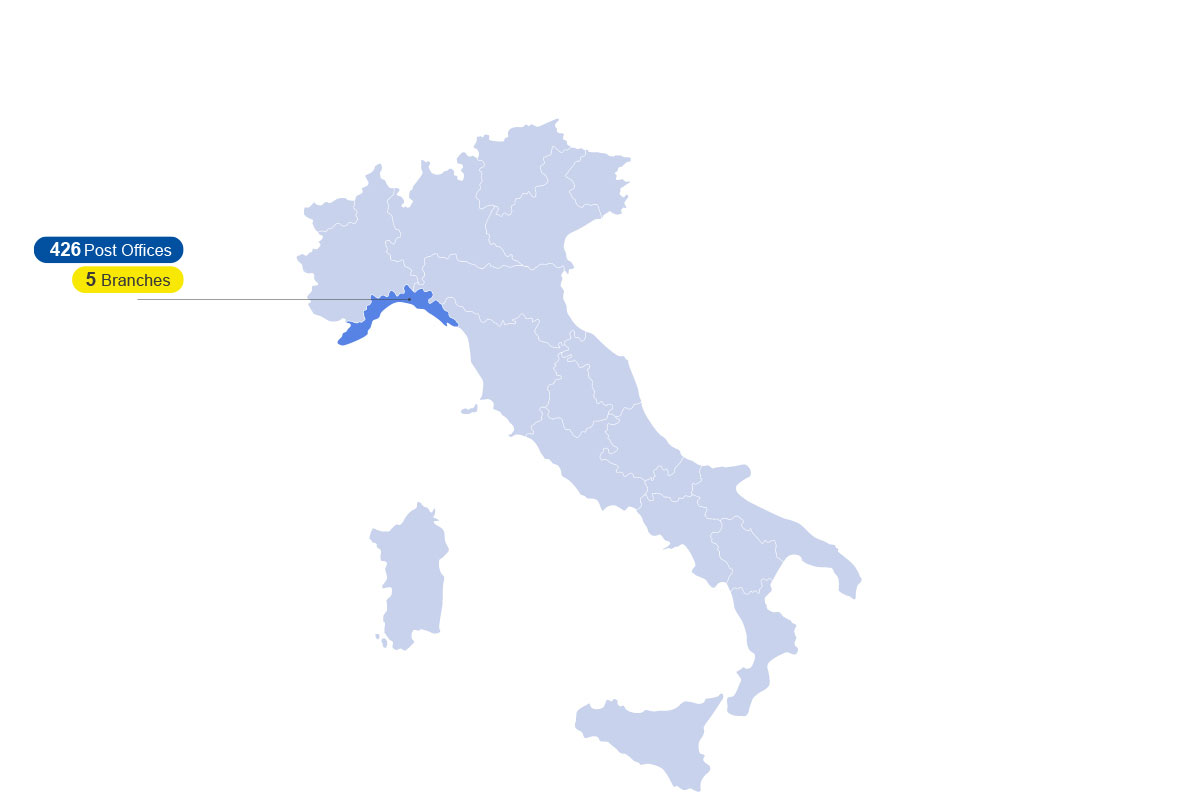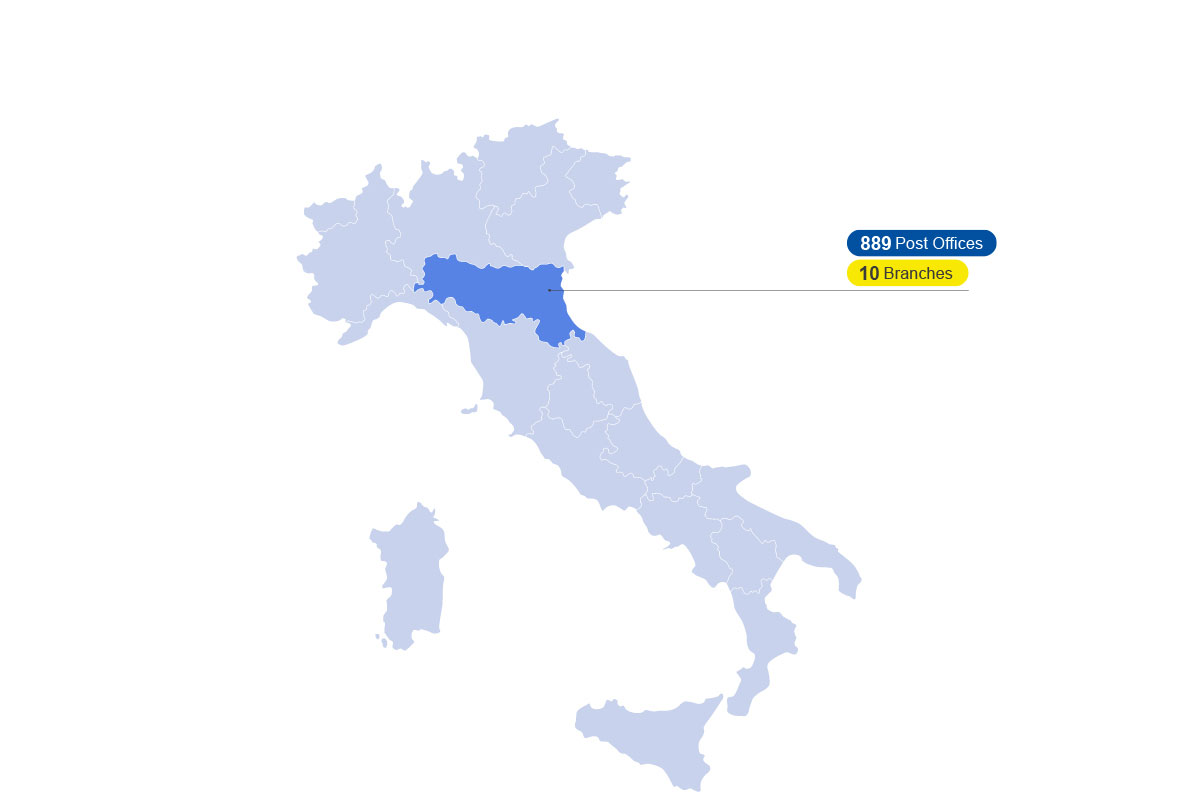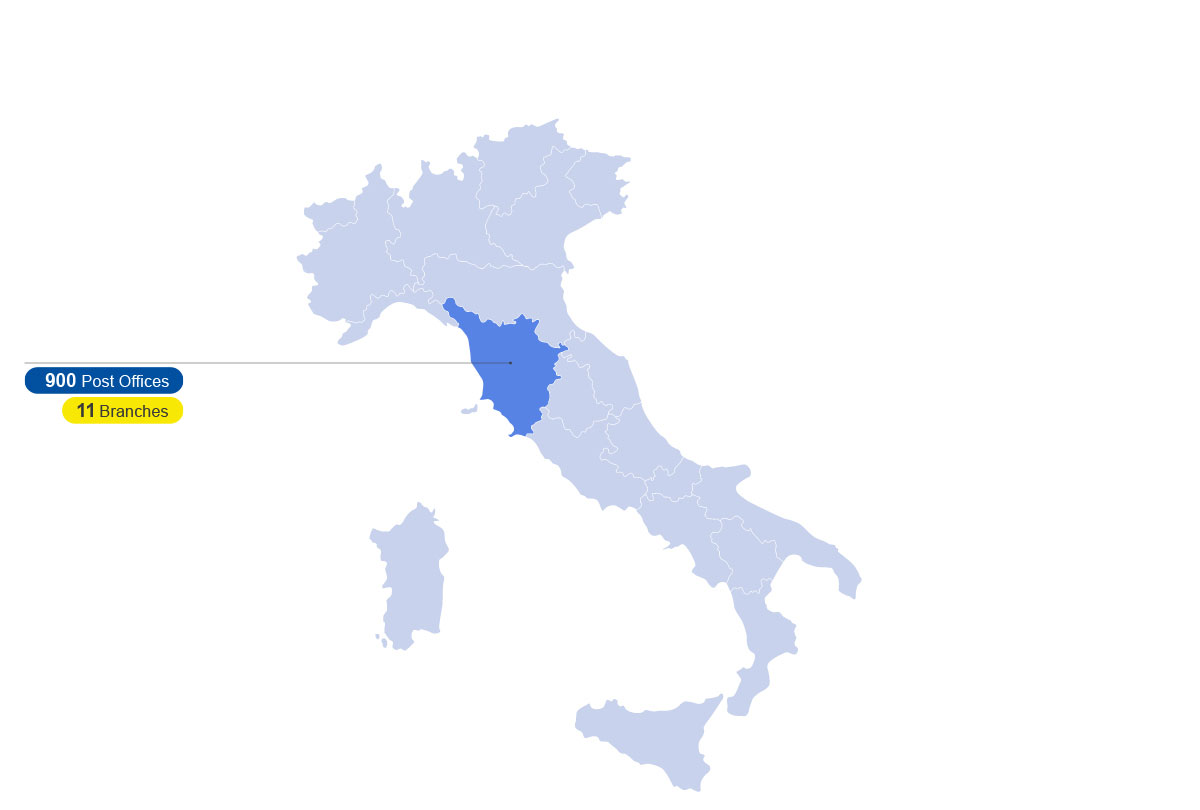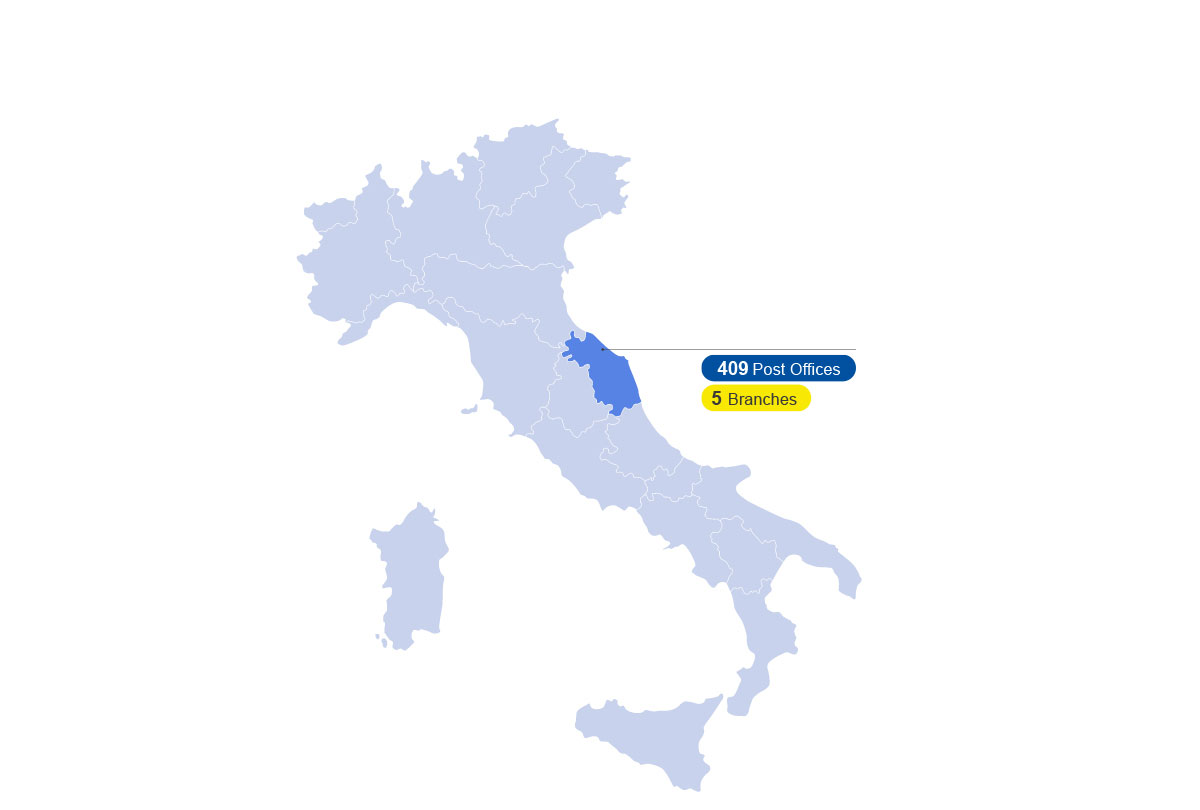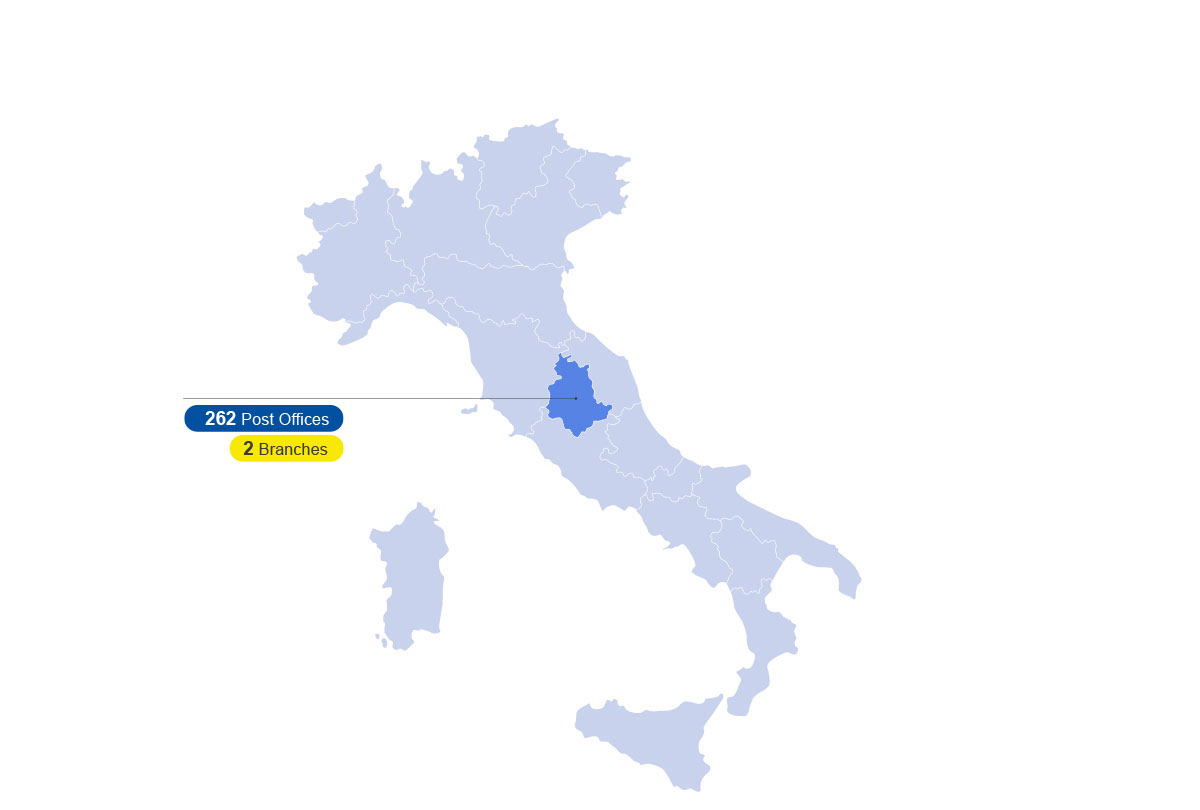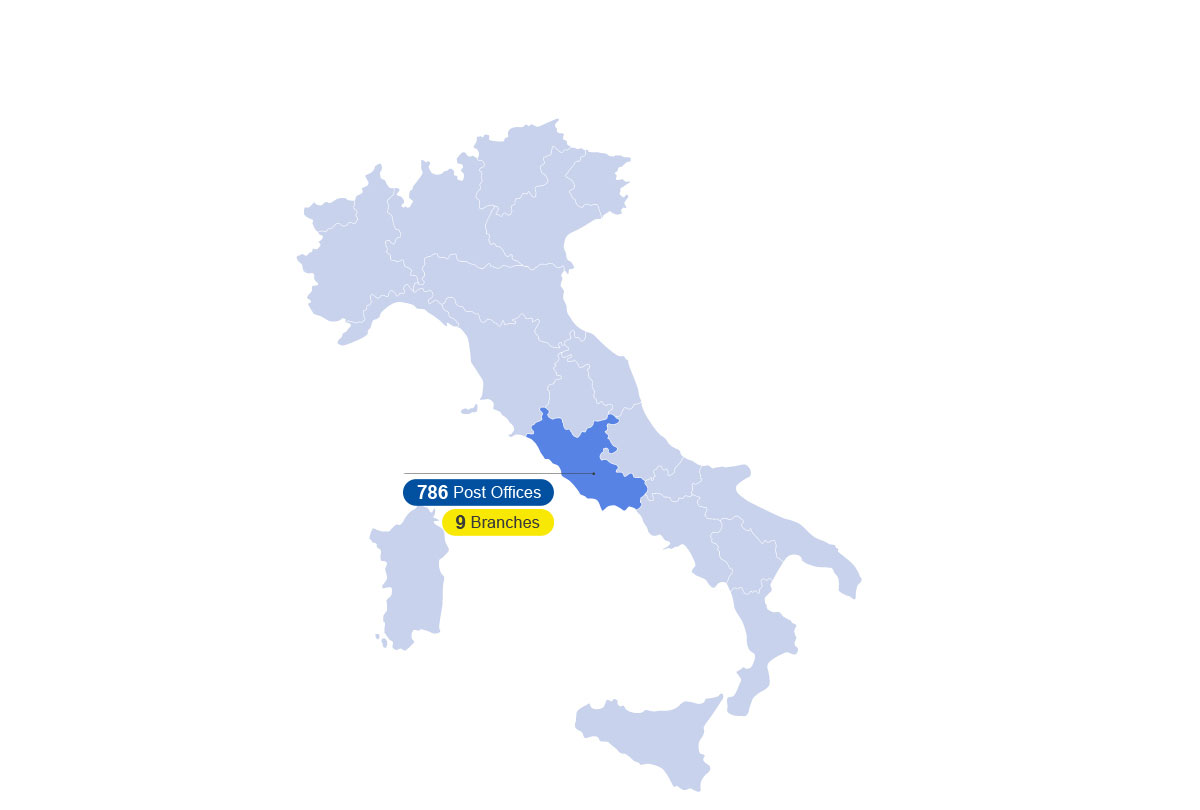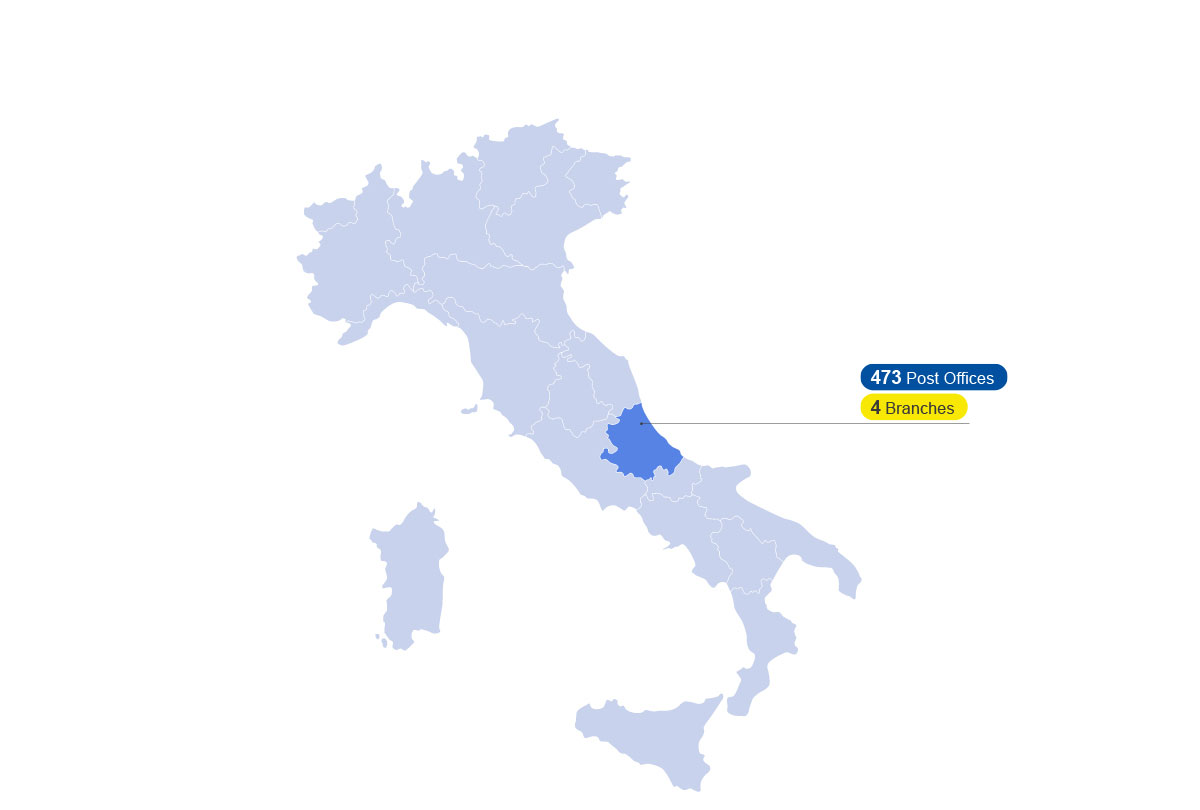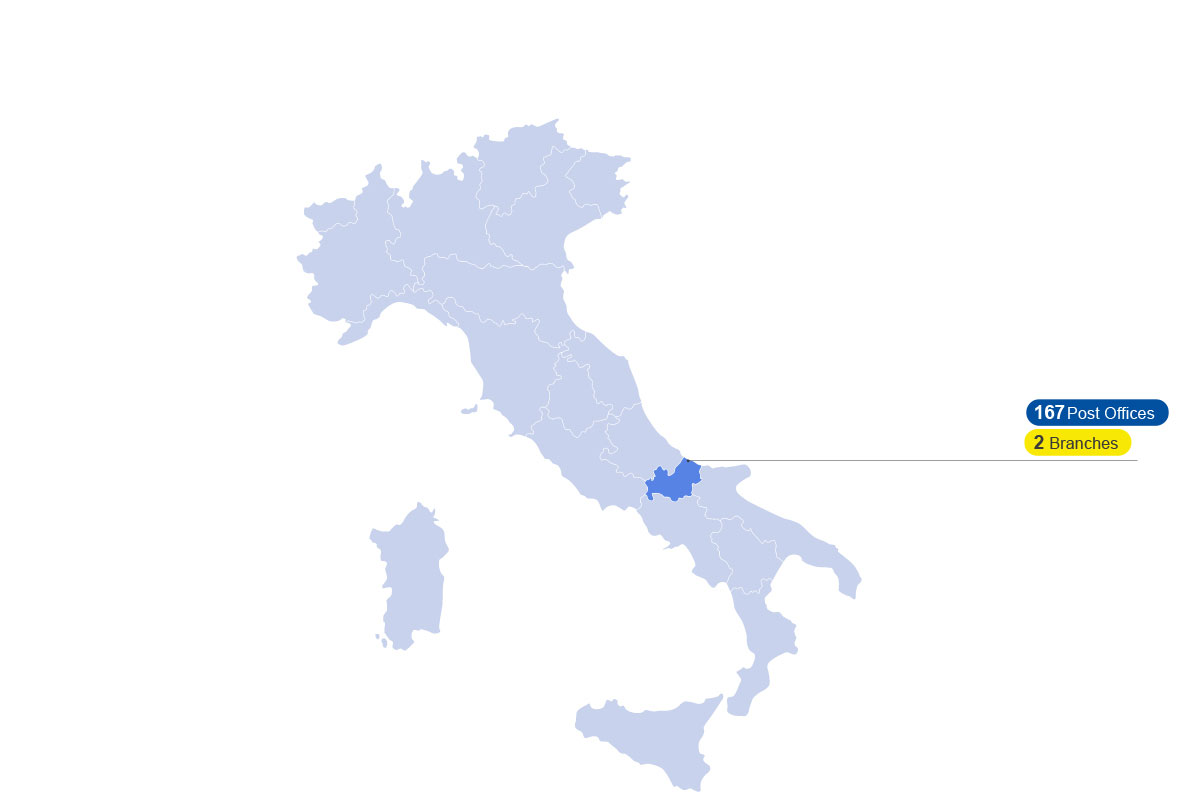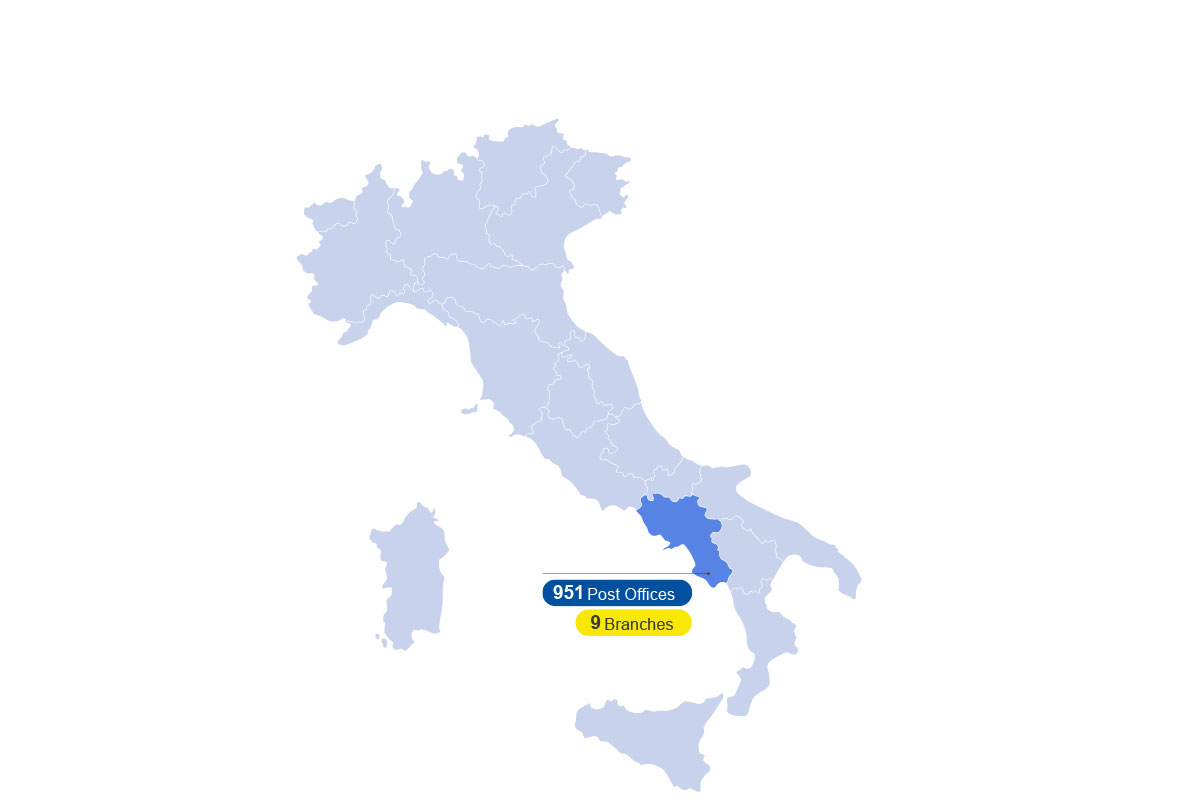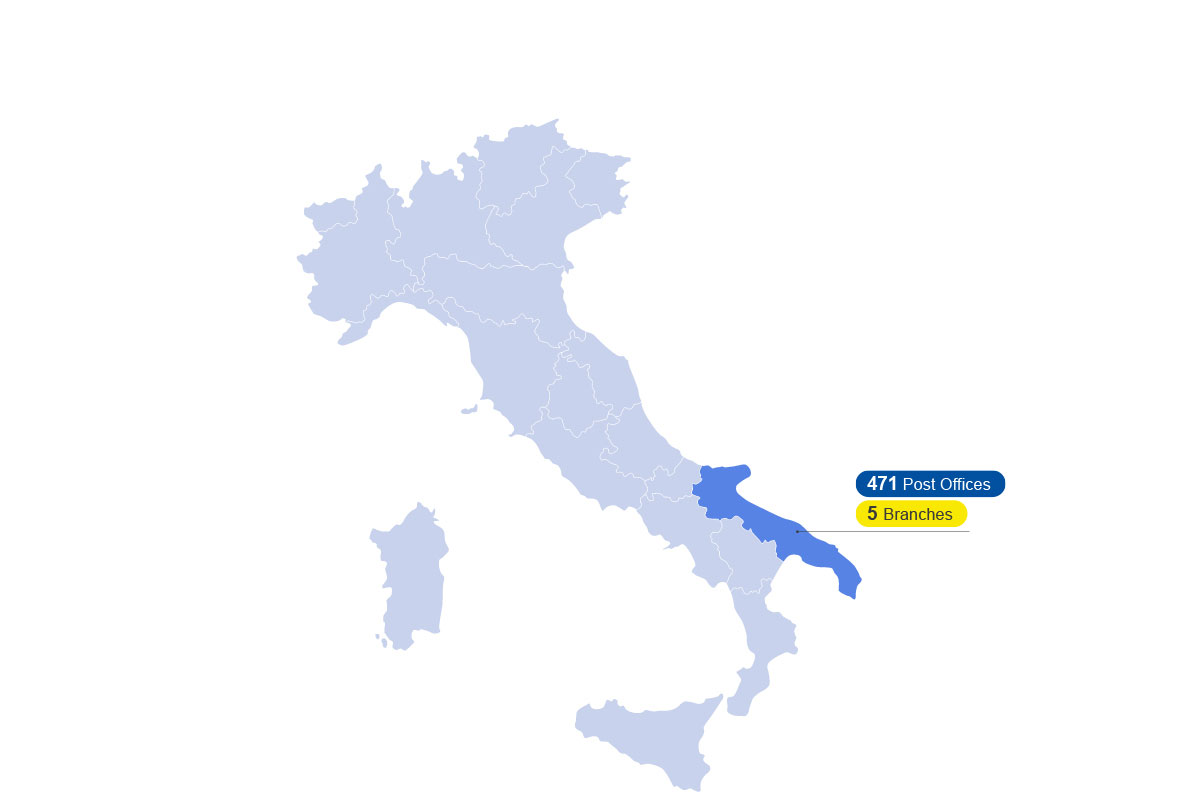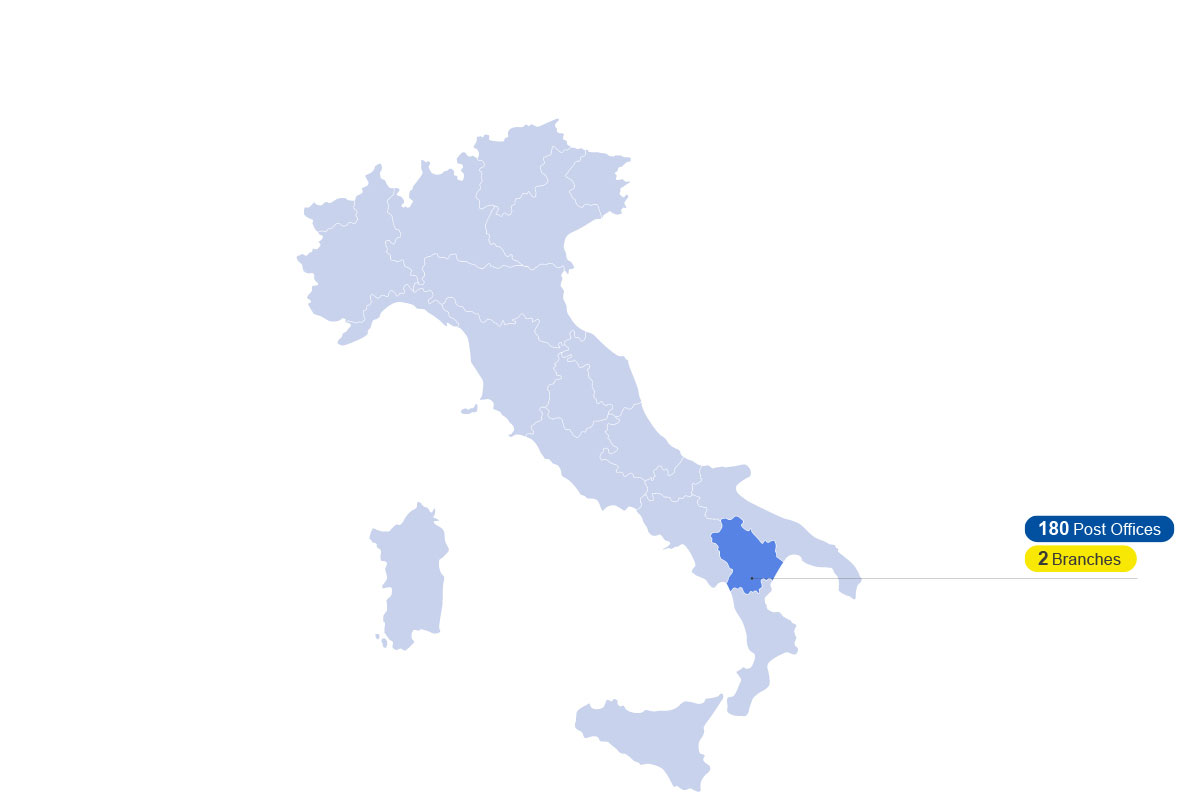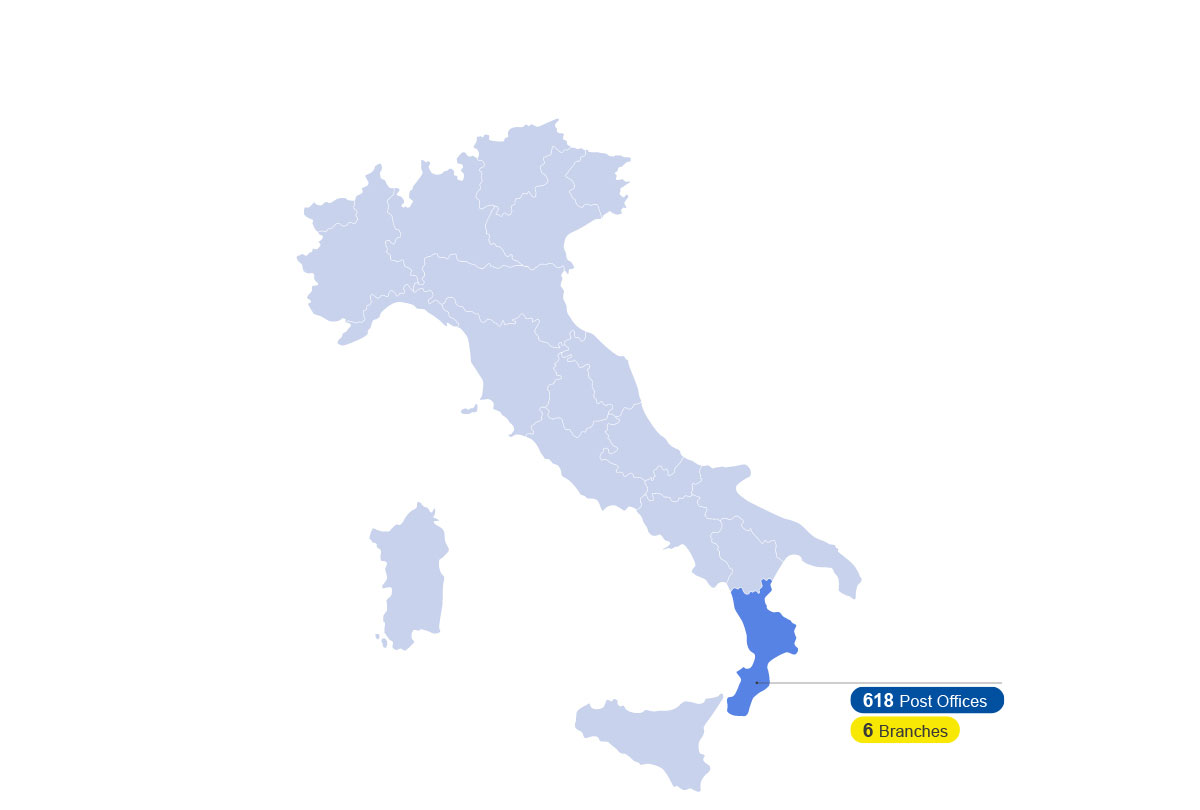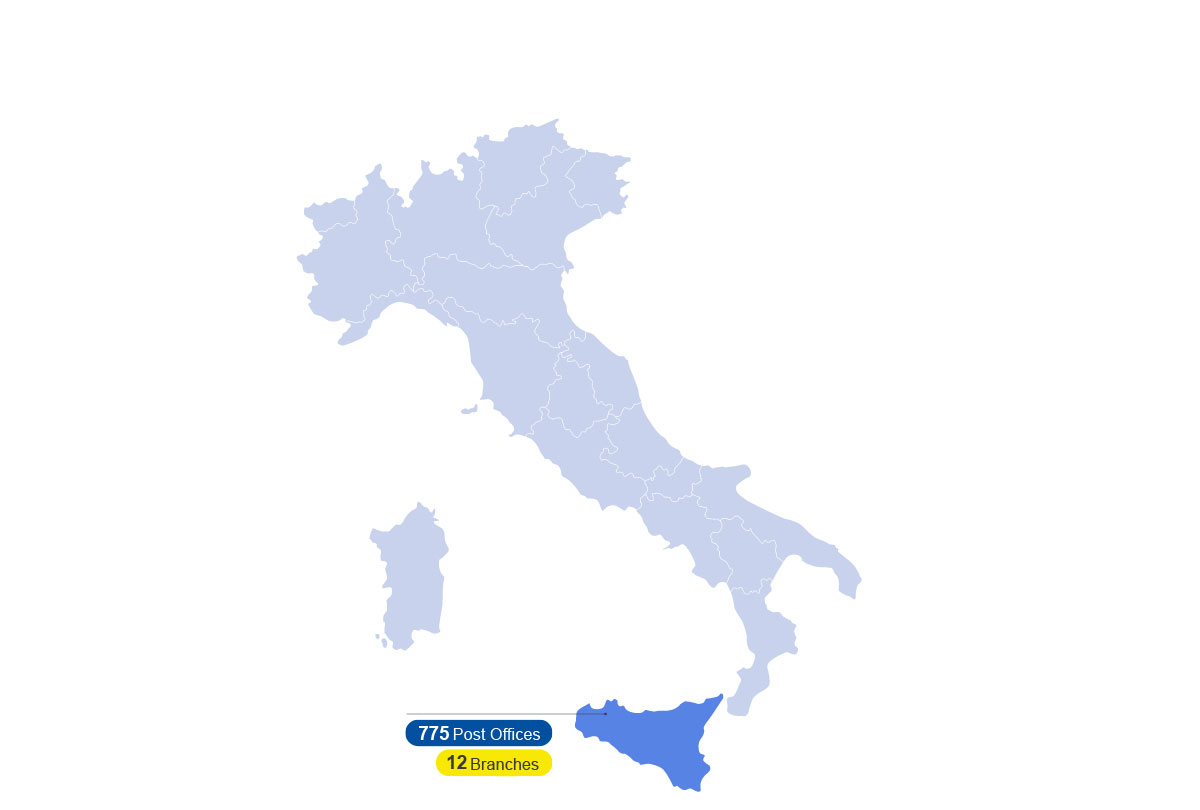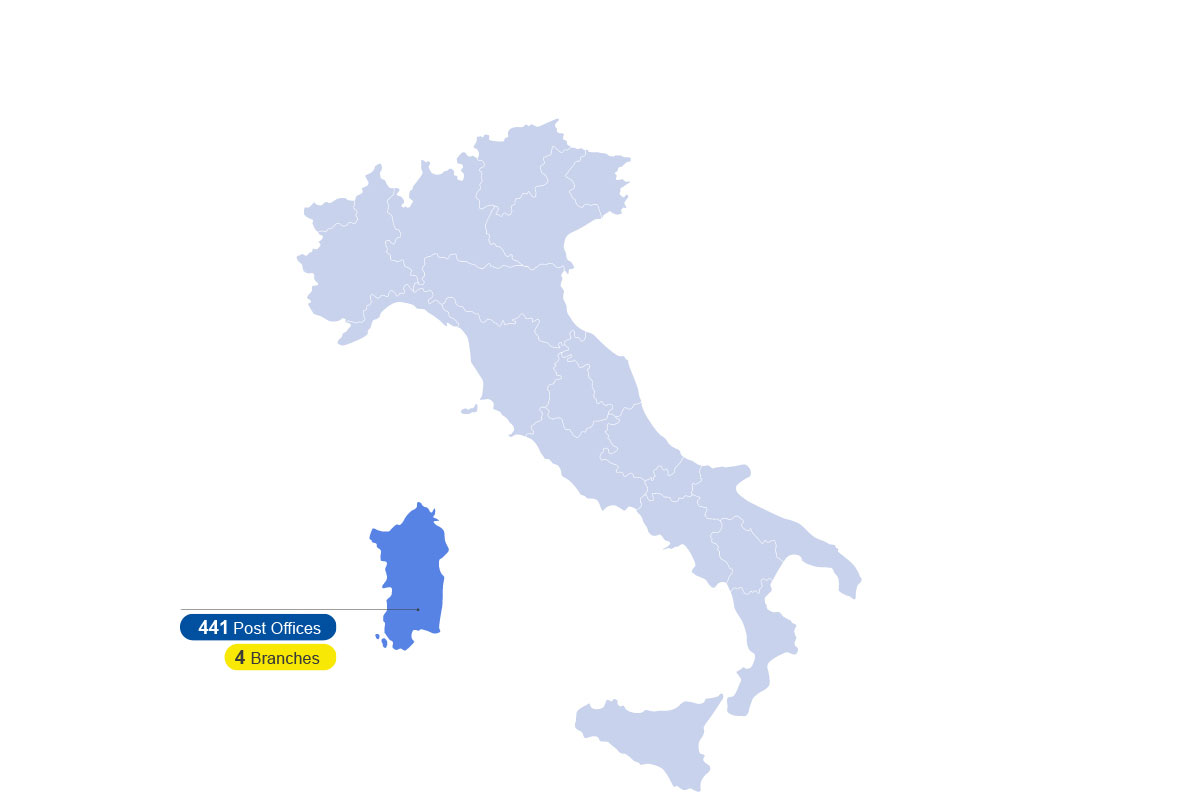 Macro Area Post Office Network
Some data from our territorial areas
| | |
| --- | --- |
| ATM Cashpoints | 8,138 |
| Consulting Rooms | 7,884 |
| Sales corners for Poste Mobile telephone products/services | 609 |
| Post Offices providing public administration services | 5,716 |
| Post Offices with a queue management system for booking financial and mail products/services (also by App or website) | 4,309 |
| Post Offices with WiFi | 10,447 |
| Post Offices with dedicated staff for foreign clients | 35 |
| Post Offices with mail collection points | 12,310 |
| Post Offices with parcel collection points | 12,112 |
| Post Offices with Amazon collection points | 11,774 |
| Post Offices providing philatelic services | 487 |
| Post Offices dedicated exclusively to the sale of philatelic products | 10 |
| Post Offices open in the afternoon (from Monday to Friday) | 1,553 |
Macro Area
Regions
Main Area Offices
Size of Macro Areas in  Km2
Number of Communes  within the Macro Areas
Number of Branches
Numbers of Employees (FTE) at 31 December 2022
Numbers of Employees (FTE) at 31 December 2022
North West
Lombardy
MILAN
57,928
2,996
37
6,952.9
12,446.6
Piedmont
3,819.8
Liguria
1,539.8
Aosta Valley
134
North East
Friuli Venezia Giulia
VENICE
39,875
1,069
14
1,077.8
5,560.5
Trentino Alto Adige
618.2
Veneto
3,864.4
Centre  North
Emilia Romagna
BOLOGNA
63,306
921
28
3,384.7
9,602.7
The Marches
1,559.3
Tuscany
3,728.7
Umbria
930
Centre
Abruzzo
ROME
56,625
1,196
19
1,747.1
9,274.3
Lazio
5,402.2
Molise
451.5
Sardinia
1,673.4
South
Basilicata
NAPLES
58,507
1,342
22
719
12,671.7
Calabria
2,247.9
Campania
5,684.4
Apulia
4,020.3
Sicily Area
Sicily
PALERMO
25,832
390
12
4,477.7
4,477.7
 
 
 
302,073
7,914
132
54,033
54,033